* Limited Period Offer.
* Offer Lasts Until Stocks Last.
* Offers can be Combined.
* All Offers are Auto Applied.
Mustard- C Premium LYTE Pregnancy Body Pillow | Maternity Pillow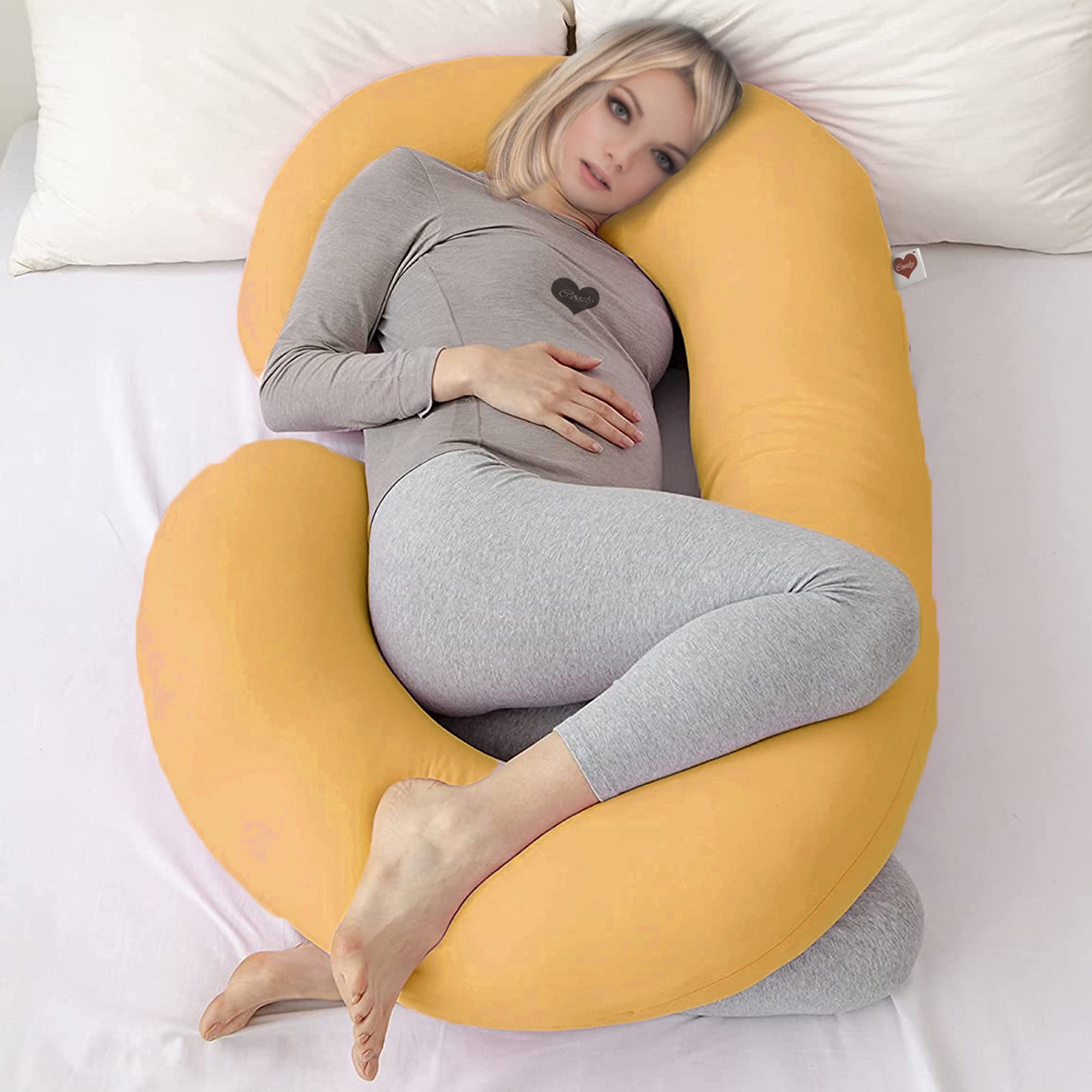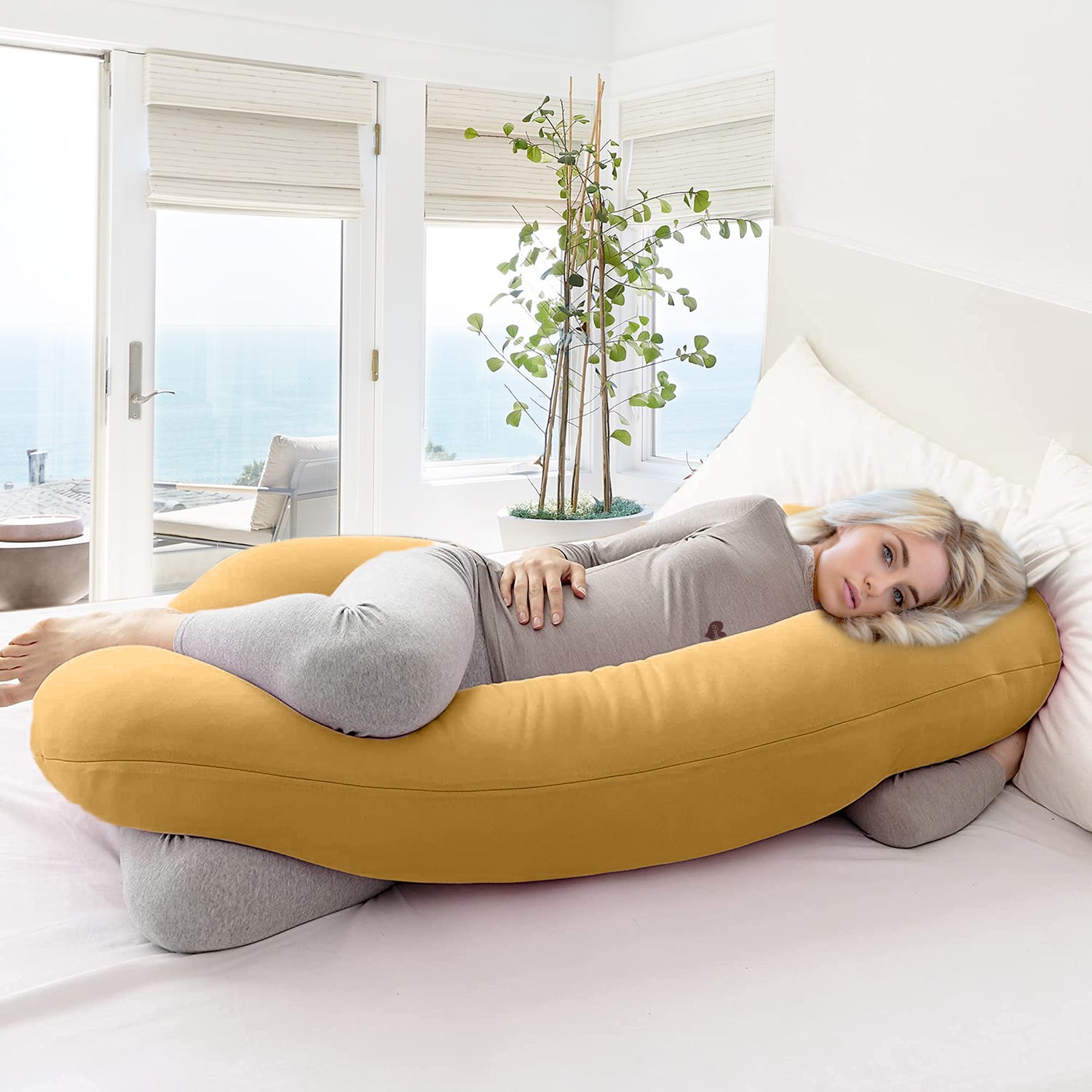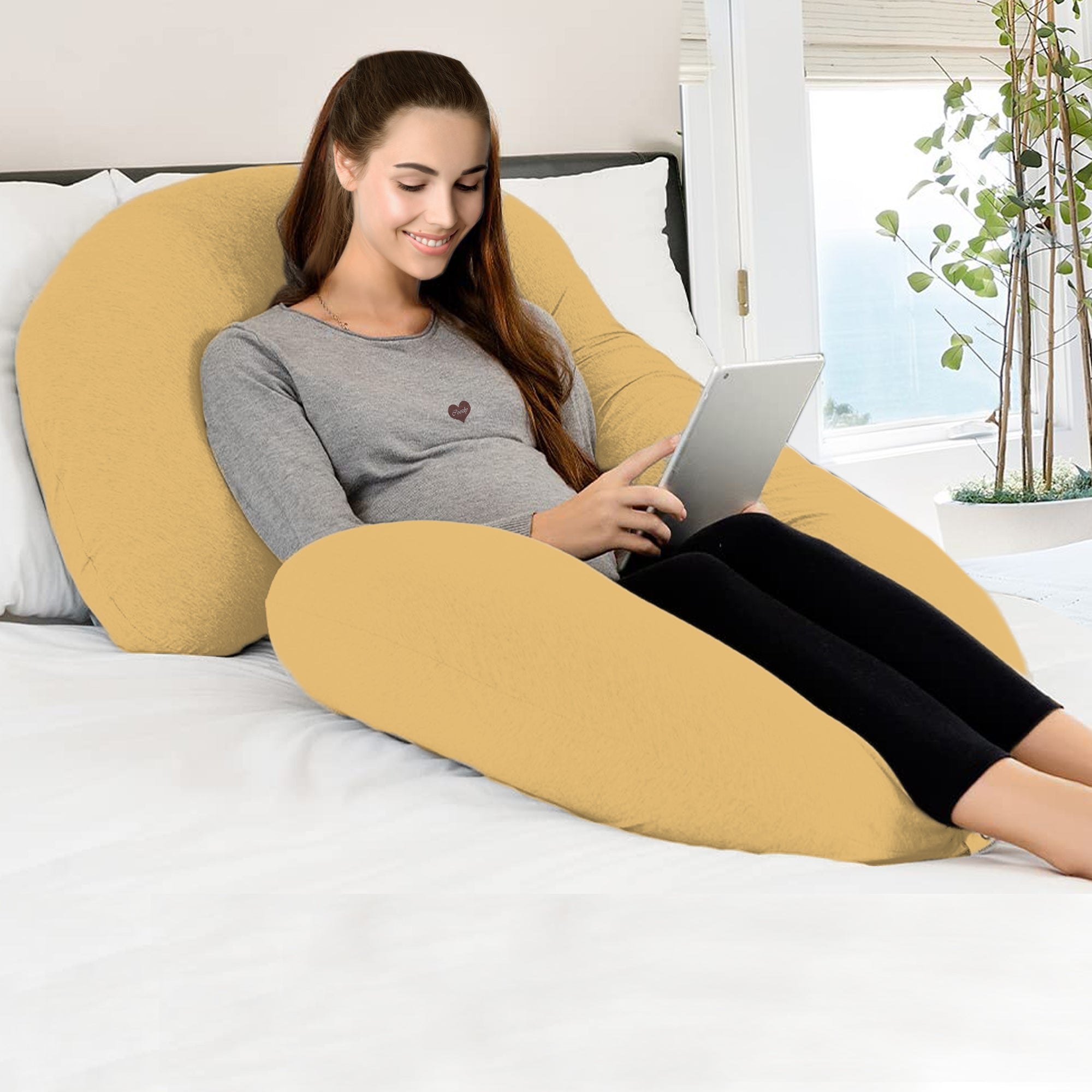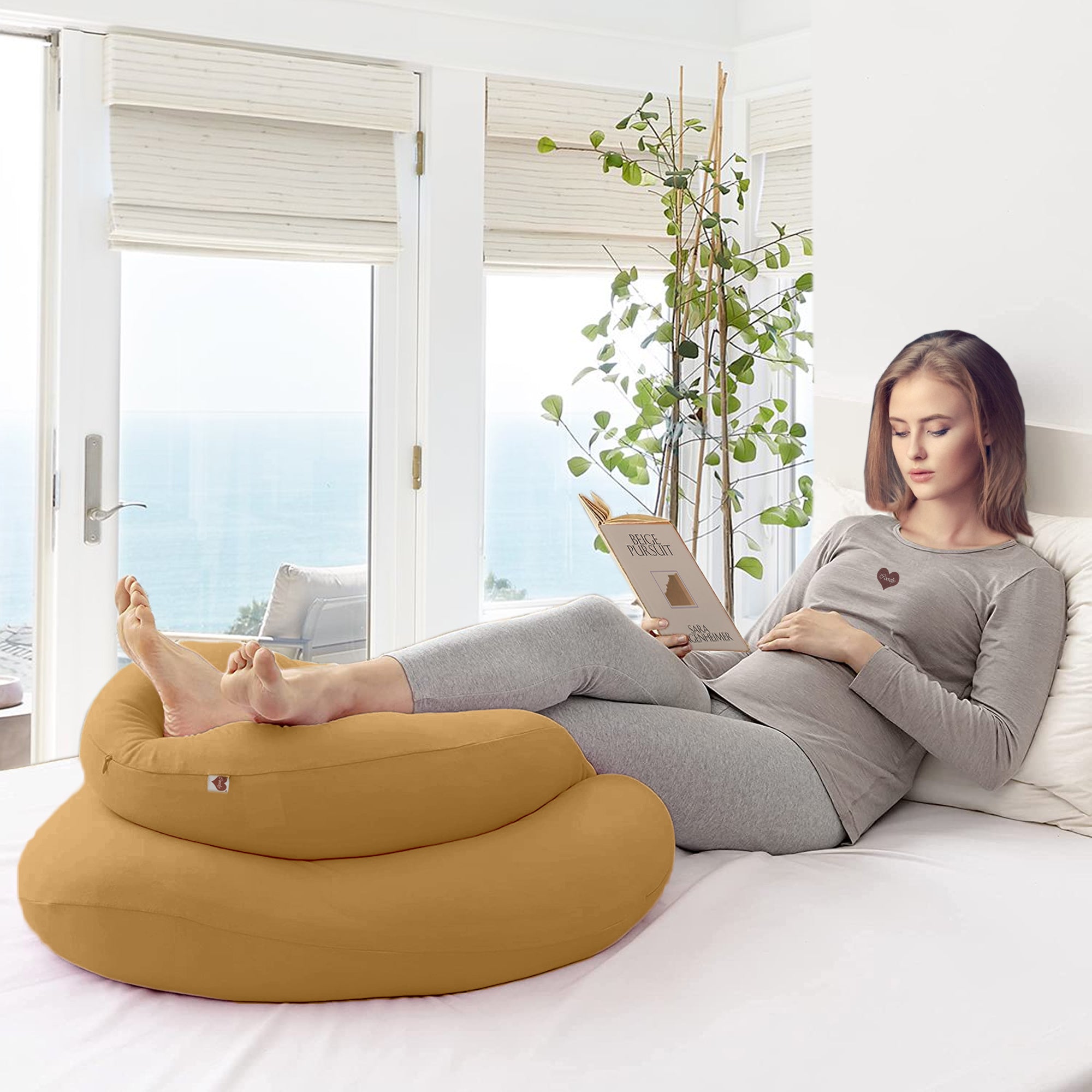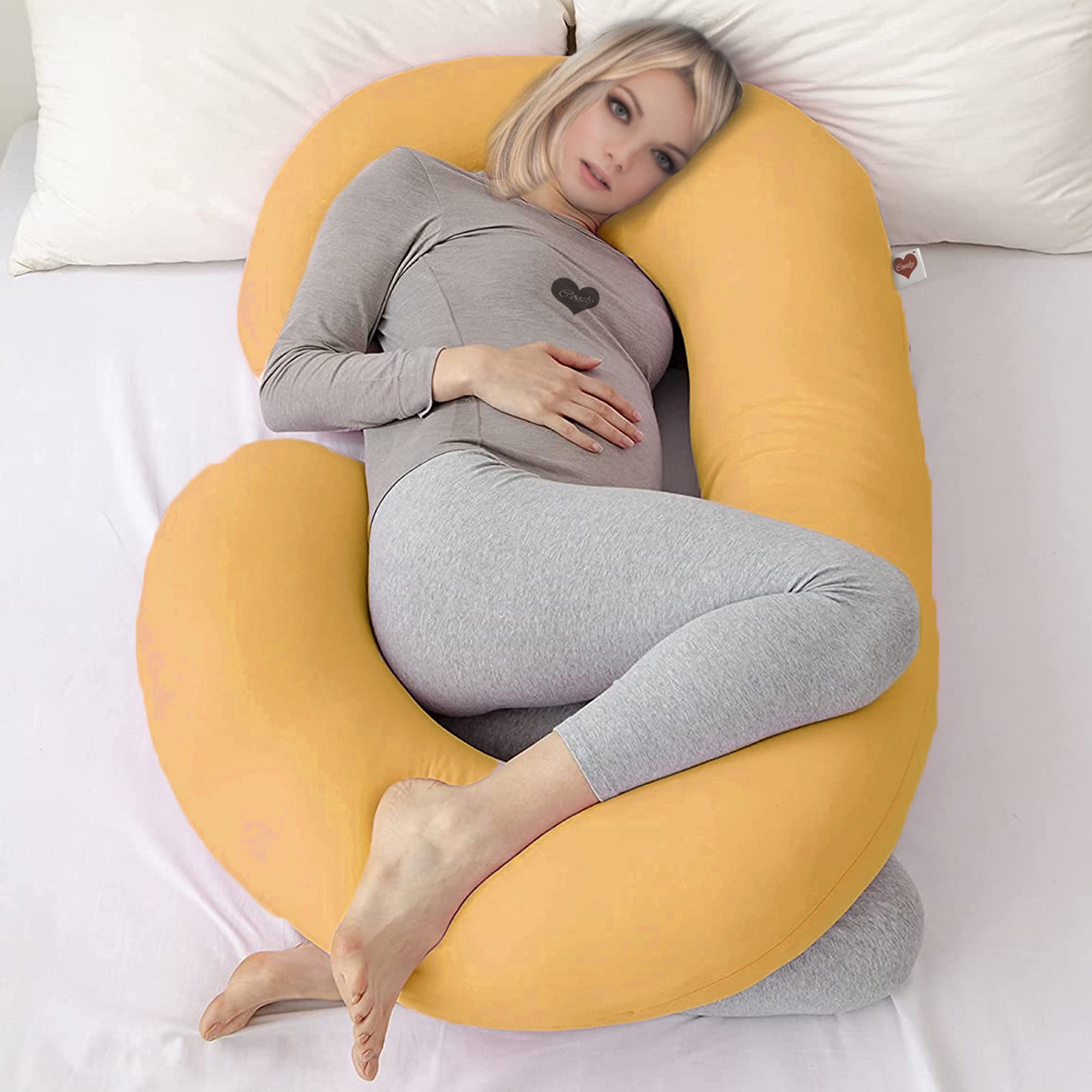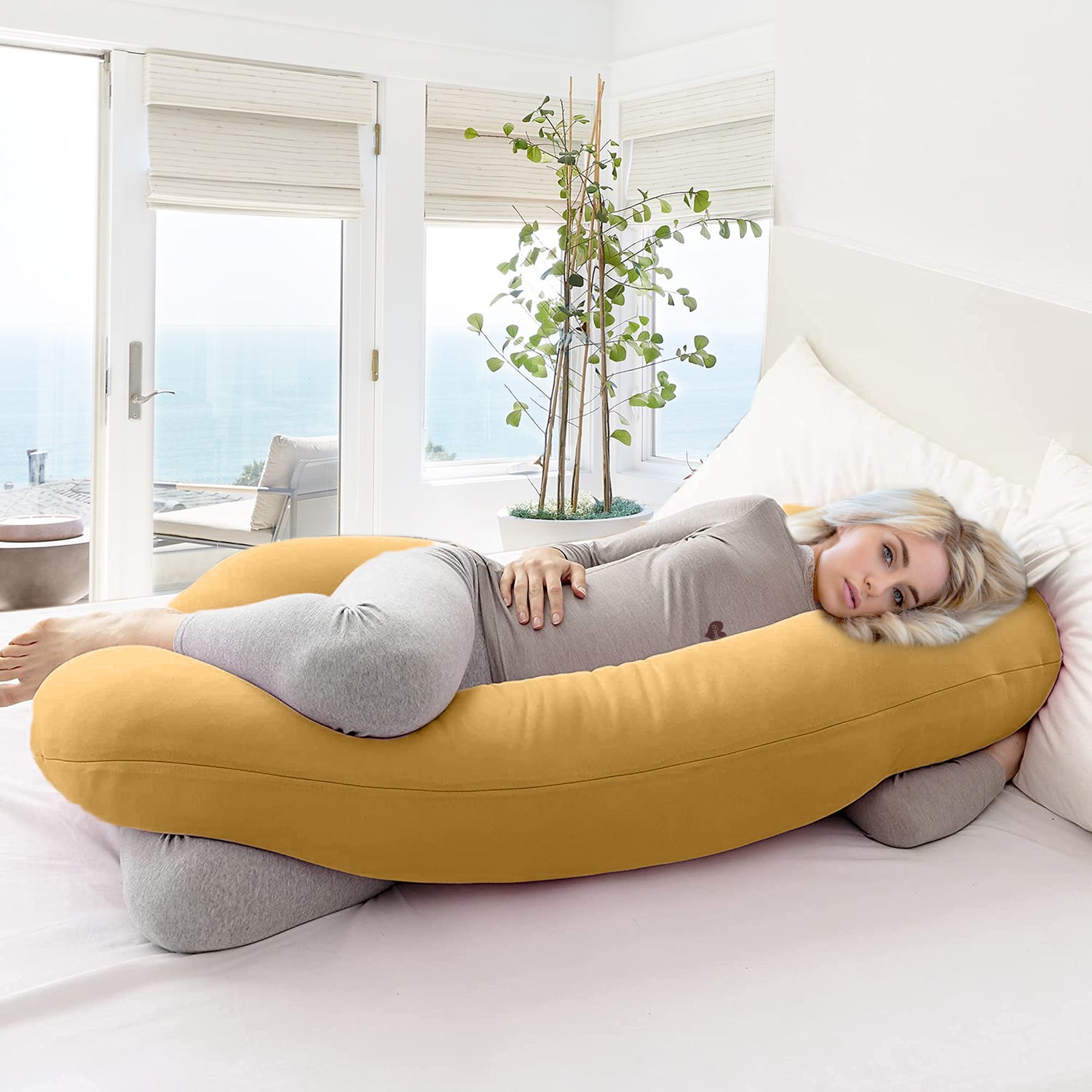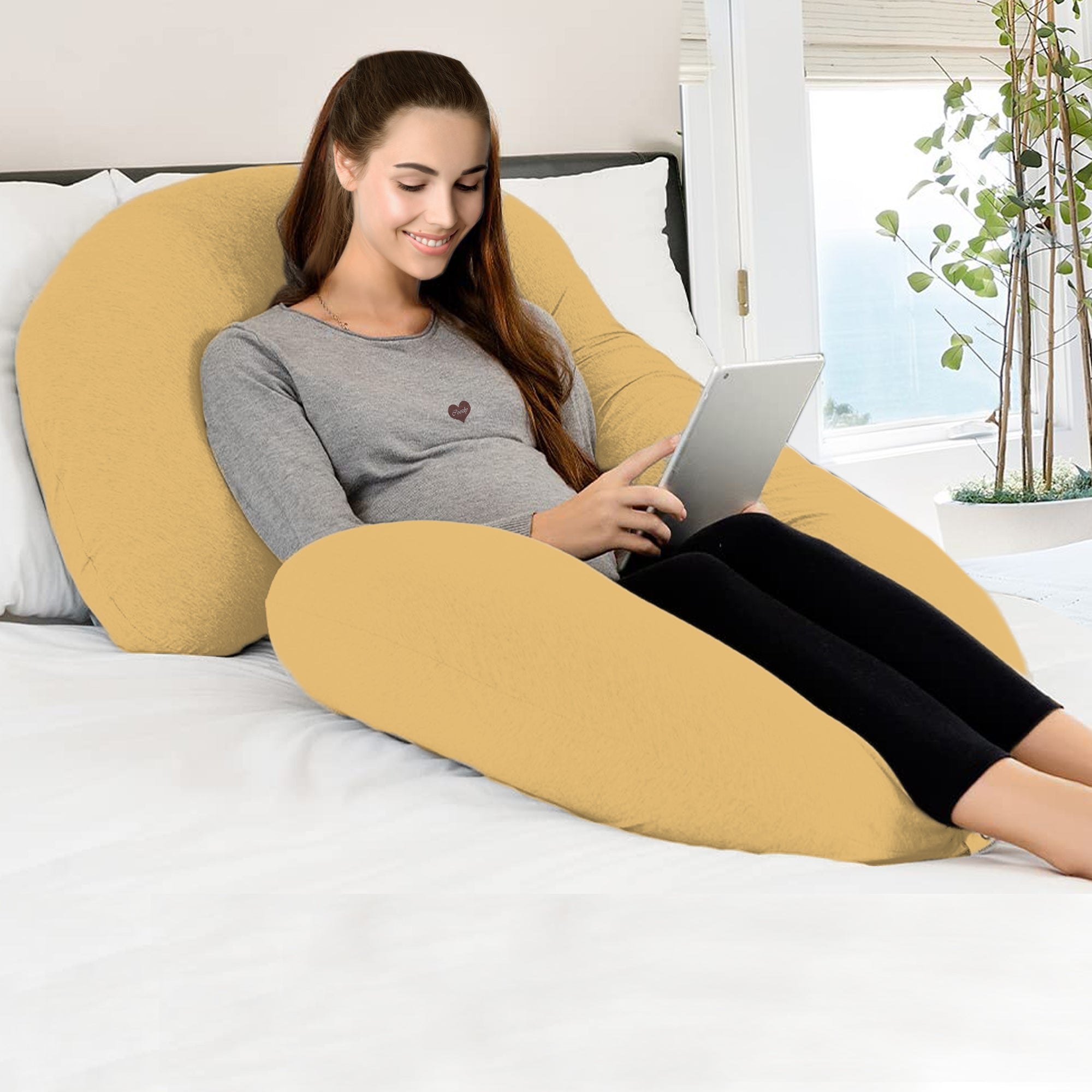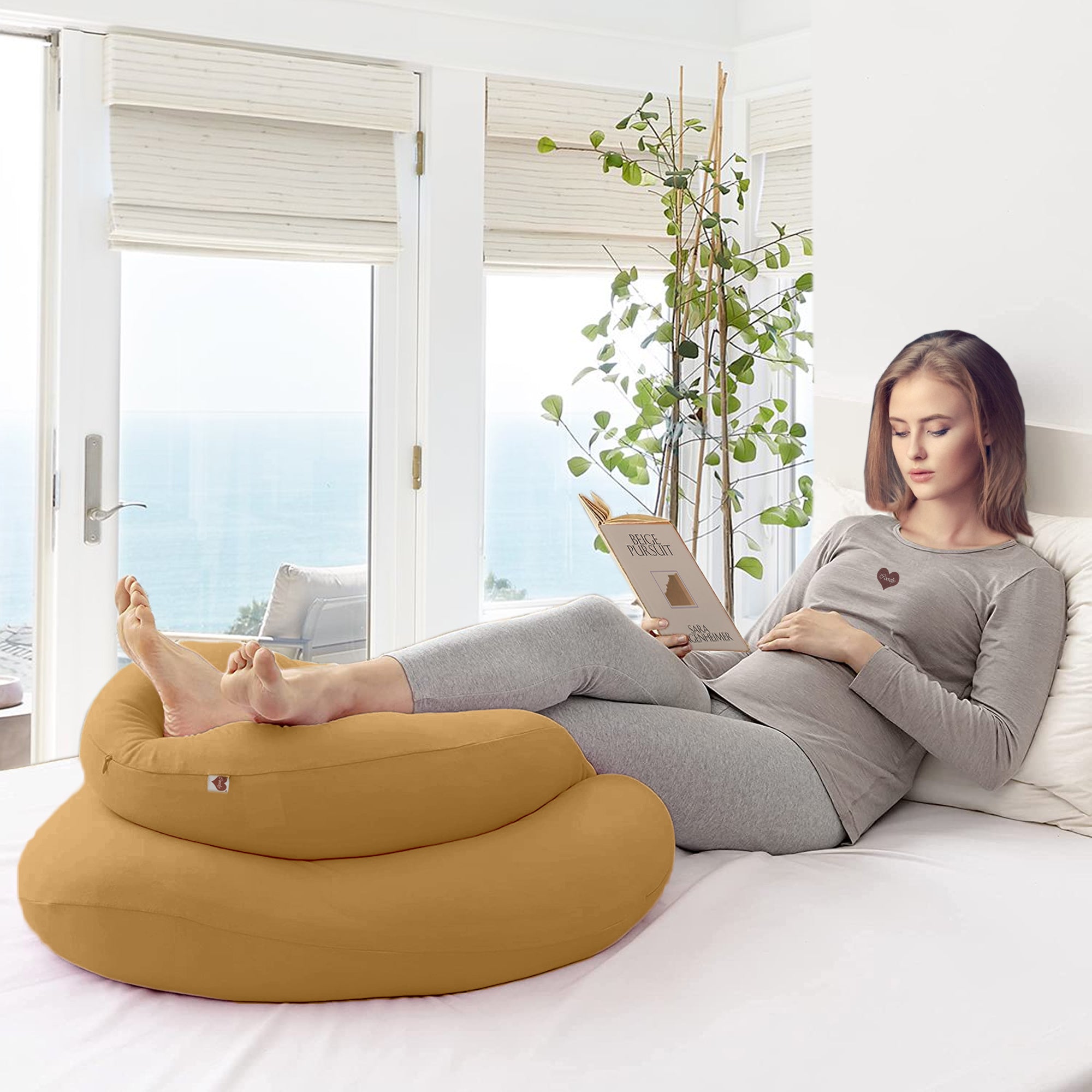 "My Pregnancy Life Saver !"
- Palak.T, a Coozly Pregnancy Pillow Customer
GET A 50% OFF extra Cover COUPON with every Purchase.
MRP:
Rs. 3,199.00
Retail Price:
Rs. 2,199.00
& Free COD Delivery
You Save: 30% +/ Rs. 1000.00 +
CHOOSE THIS SIZE & COLOR
100% Money Back Guarantee
Standard Pillow Features
Rs.1899 Rs.2499
SIZE
Circumference - 280 Cms
Length - 45 in to 115 Cms
Width - 25 inches / 65 cms
Height- 7 inches / 18 cms

WEIGHT
2 -2.5 kgs when opened

IDEAL FOR
Petite Frames 40 to 64 Kgs

FIBRE QUALITY
Coozly PregnoCare HQ Fibres
Premium LYTE Features
Rs.2199 Rs.3199
SIZE
Circumference - 322 Cms
Length - 51 in to 130 Cms
Width - 29.5 inches / 75 cms
Height- 8 inches / 20 cms

WEIGHT
2.5 -3 kgs when opened

IDEAL FOR
Petite Frames 65 to 100 Kgs

FIBRE QUALITY
Coozly PregnoCare HQ Fibres
Super Premium Features
Rs.2499 Rs.4199
SIZE
Circumference - 350 Cms
Length - 59 in to 150 Cms
Width - 35 inches / 89 cms
Height- 8.5 inches / 22 cms

WEIGHT
3 -3.5 kgs when opened

IDEAL FOR
Petite Frames 65 to 100 Kgs

FIBRE QUALITY
Coozly Premium PregnoCare Fibres
YOUR BEST PREGNANCY FRIEND

The Coozly Pregnancy Pillows, made with specially crafted PregnoCare Fibres, aid to fill the gap between the base and the growing body, thus avoiding uncomfortable skin stretches. Everday Lounging and Relaxing is now so easy with the Coozly Pregnancy Pillows.Your Best Pregnancy Friend
BENEFITS OF COOZLY PREGNANCY PILLOWS
Provides Full Circular Body Support.
Gives a Comfortable Resting Position for Better Sleep
Elevates Head Region for Heartburn Relief
Supports Back & Belly Bump to Relieve Pressure
Versatile Use for Reading, Nursing, Watching TV etc
PLUS Get a 50% OFF Extra Cover Coupon
What are Fans Saying about the Coozly Pregnancy Pillows?
"Pregnancy Time is a Breeze with the Coozly Pregnancy Pillow"
Ever since my 2nd month of pregnancy, I suffered from reflux. Buying this product was the best pregnancy decision as it helped prop me up and the side cushion made lying down so comfortable. The quality is very good and so is the Customer Service!
- Ansuya.R.
"Perfect for Side Sleeping and Leg Support"
My swollen feet always needed to be propped up and side sleeping was really difficult with my growing belly until I got the Coozly Pregnancy Pillow. It can be easily folded and adjusted in so many ways on the bed, sofa and even floor.
- Maithili K.
Comfy
This pillow is comfortable. Wish it was wider. Only down side is the cover is too warm. Had to remove cover to avoid over heating.
Husbands beware
This anaconda like mass, will have your wife enjoying her sleep while they take up 2/3 of the bed.
Super comfy!
This pillow helped me get a good nights rest.. definitely a game changer!
Great support
I ordered this body pillow for my daughter. She is a student and after hours of studying she looks for sleep to regenerate. This was exactly what she needed. She used to point to our dog bed and mentioned why humans dont have cuddle cups like that. Now she has her own cuddle cup and is much more rested after a post study nap.
Great at relieving hip pressuee
Not as fluffy as I would have liked but still really good
MUST BUY
I was hesitant of buying because of the reviews but Im so thankful I did!! For reference, my bed is a king size bed & im also 57 or 58 but oh man, this pillow is AMAZING!! It does have some area where its not fully fluffy but it states that in the little pamphlet it gives you for maintaining it & mentions itll get better over time so Ill update in two months as I progress with my pregnancy lmao as soon as I layed in it? The whole pillow does wrap around me which is something I feared it wouldnt considering my height but it was PERFECT. gave me some much needed back support now that I can only sleep on my side. MUST BUY!!!
Must have during pregnancy
take some time to fluff, but has helped me sleep that much better!
Got it for surgery, helped me sleep again!!
After having gallstones and intense pain every night I hadnt slept in weeks. Leading up to surgery and after surgery this kept me from rolling.Super thick and chunky but Also good for side sleepers.
Love
I cant sleep without my pillow and Im not even pregnant.
Bought for me.ended up being my husbands!
I bought this pillow for myself because I was having hip pain. My husband ended up with the pillow for his back pain. Now I bought another for myself! LoL
PREGNANCY SOLUTION
One Solution to various Pregnancy Needs like Heartburn, back pain, Side sleeping. Perfect Aid for Better Sleep & Relaxation during Pregnancy. Adjusts easily to the growing body too.
PREGNOCARE FIBRES
Made with High Quality PregnoCare fibres that specially crafted with care for Pregnancy Needs. The fine deniers give the Coozly Pregnancy Pillows superior Flexibility & Malleability.
100% COTTON COVER
Organic 100% Cotton jersey covers give the product good temperature regulation & make the product breathable. The covers are double stitched for extra durability.
ABOUT COOZLY
EXPERIENCE PURE COMFORT AND HAPPINESS WITH OUR PILLOWS & HOME LINEN
Coozly is a premium brand of pillows and home linen. From head pillows to different shapes and sizes in pregnancy pillows, Coozly's fibre processing technology helps carve out speciality fibres like Onsomnia and PregnoCare to suit the special needs of our valued customers.
Join the Coozly family and feel the difference.
Multi-Region Pressure Relief
Even Weight Distribution
Earth-Friendly Materials
Frequently Asked Questions