* Limited Period Offer.
* Offer Lasts Until Stocks Last.
* Offers can be Combined.
* All Offers are Auto Applied.
Light Pink - Coozly Belly Back Pregnancy Pillow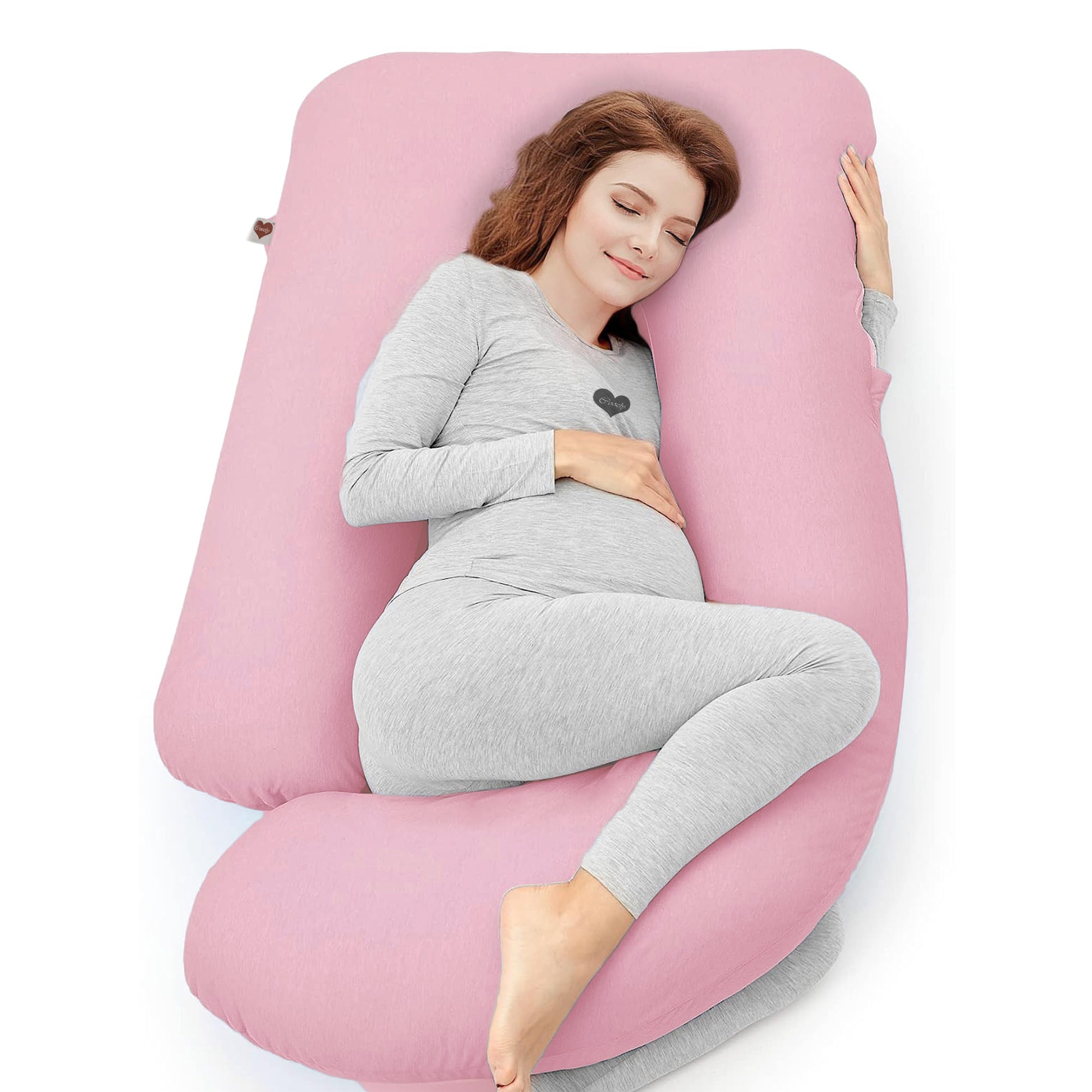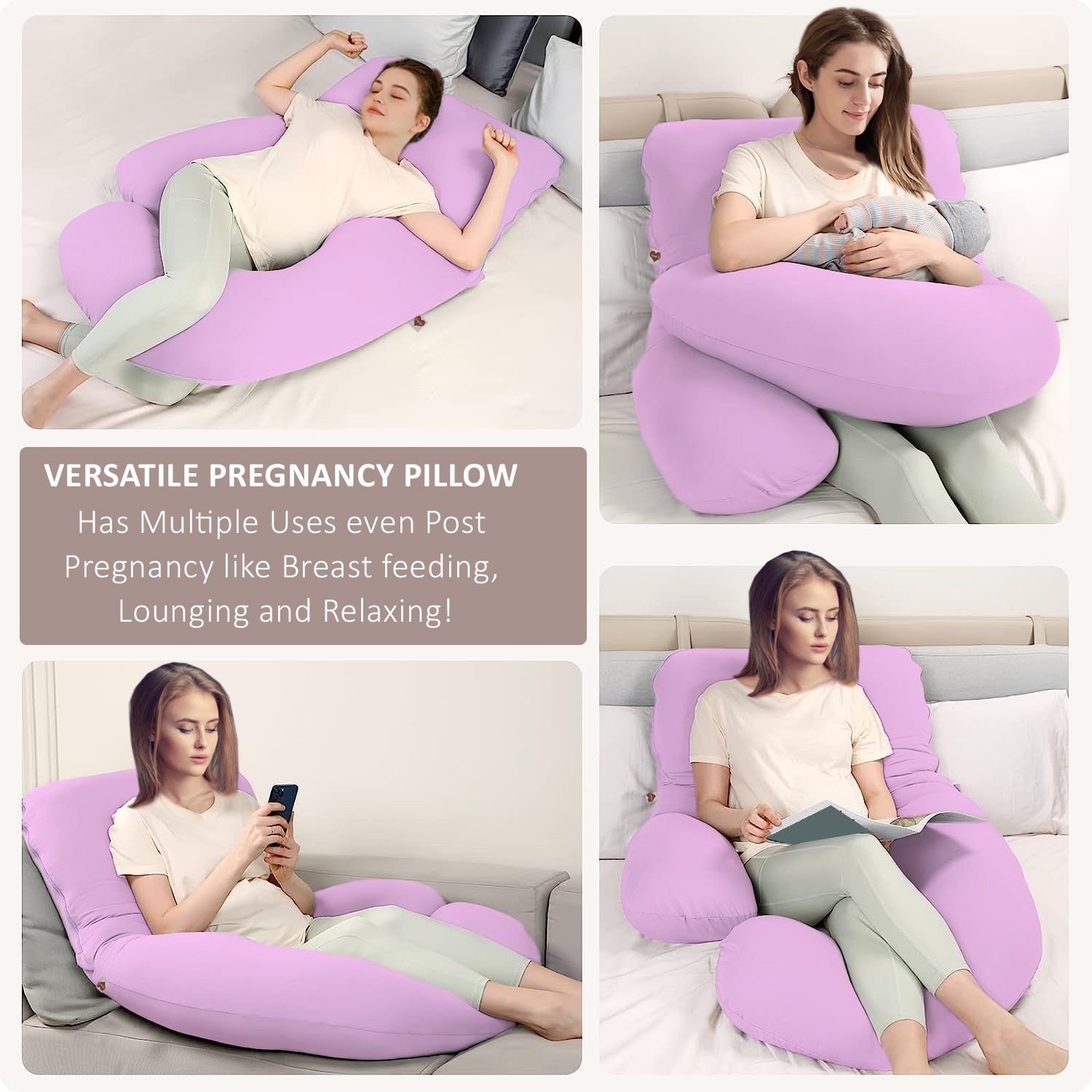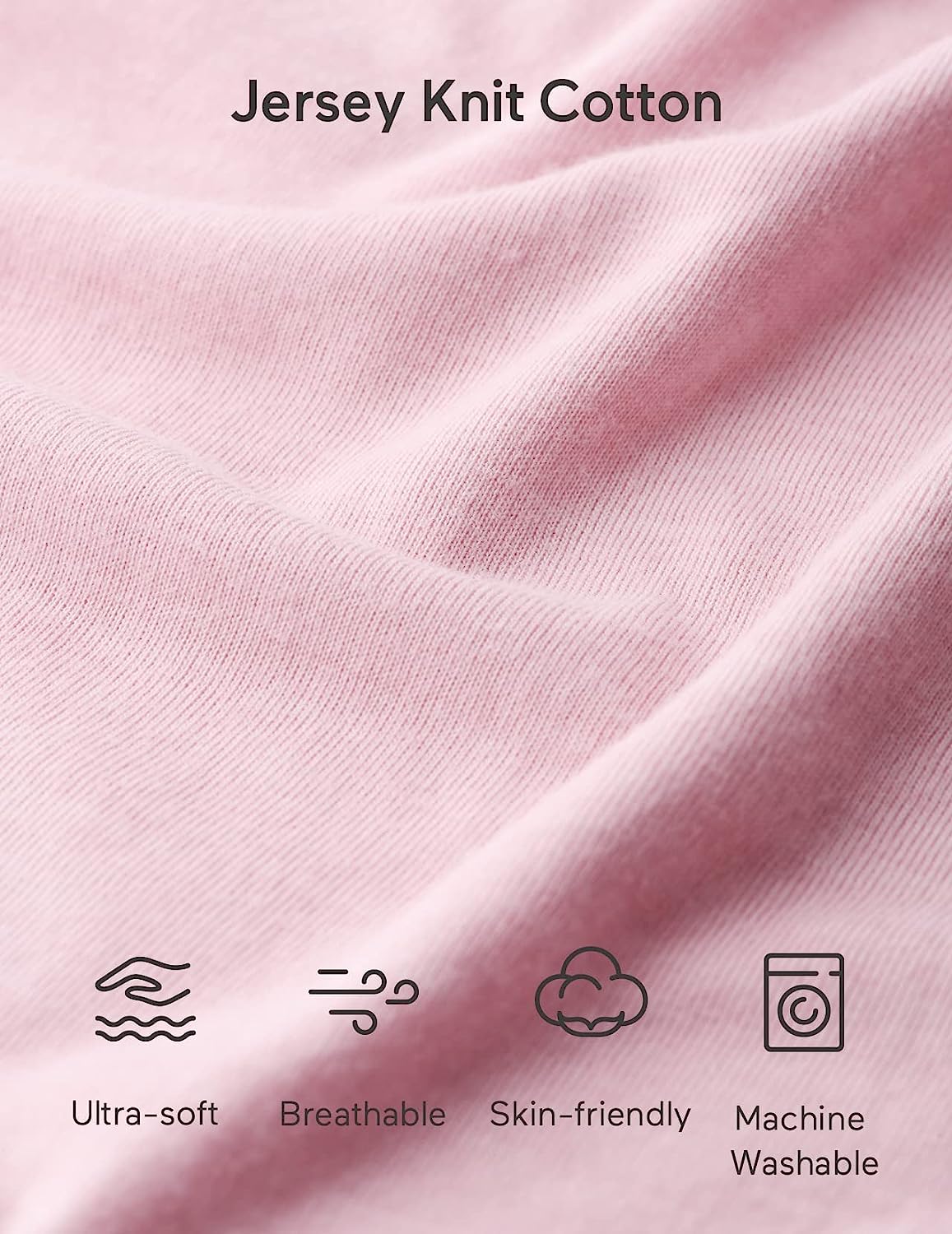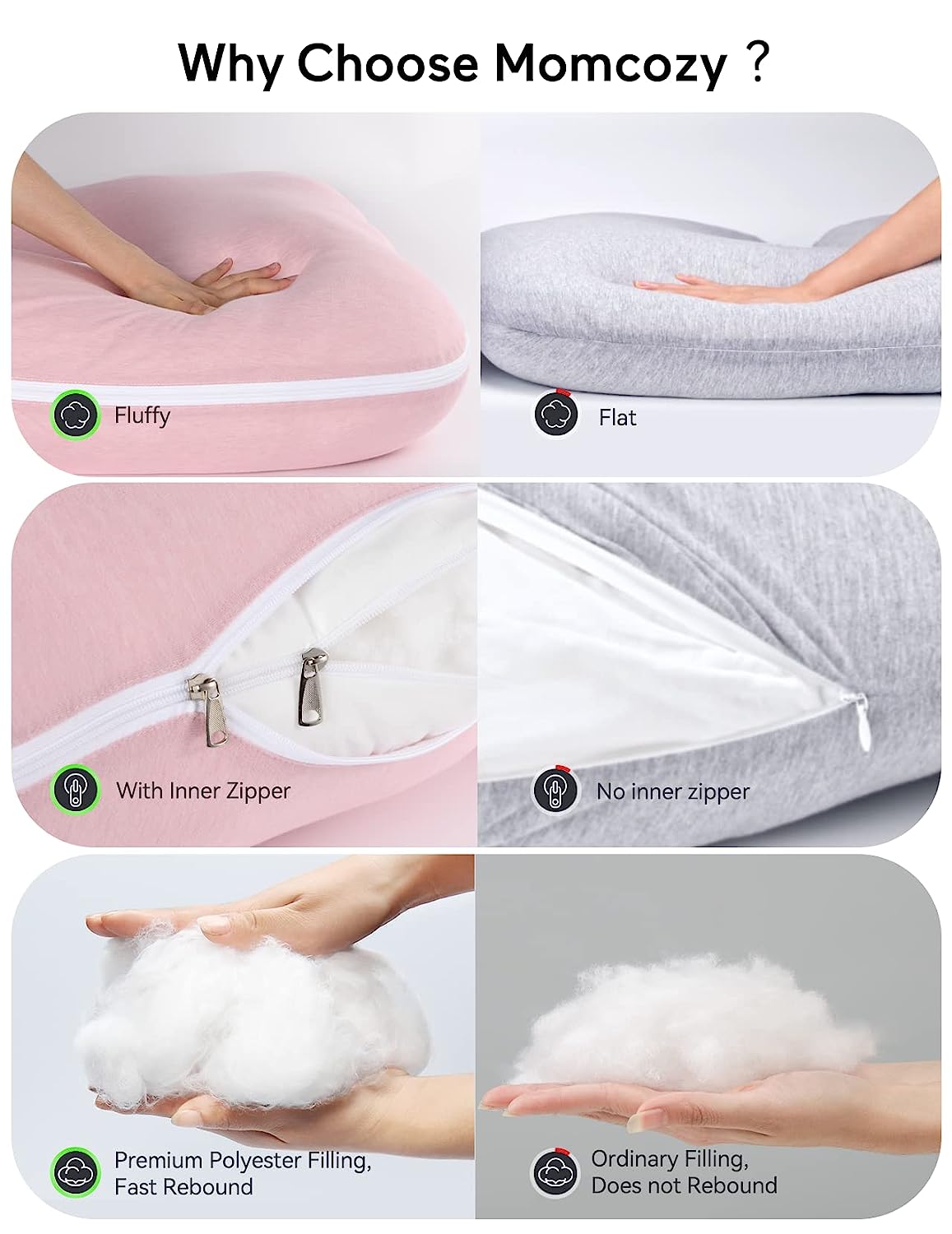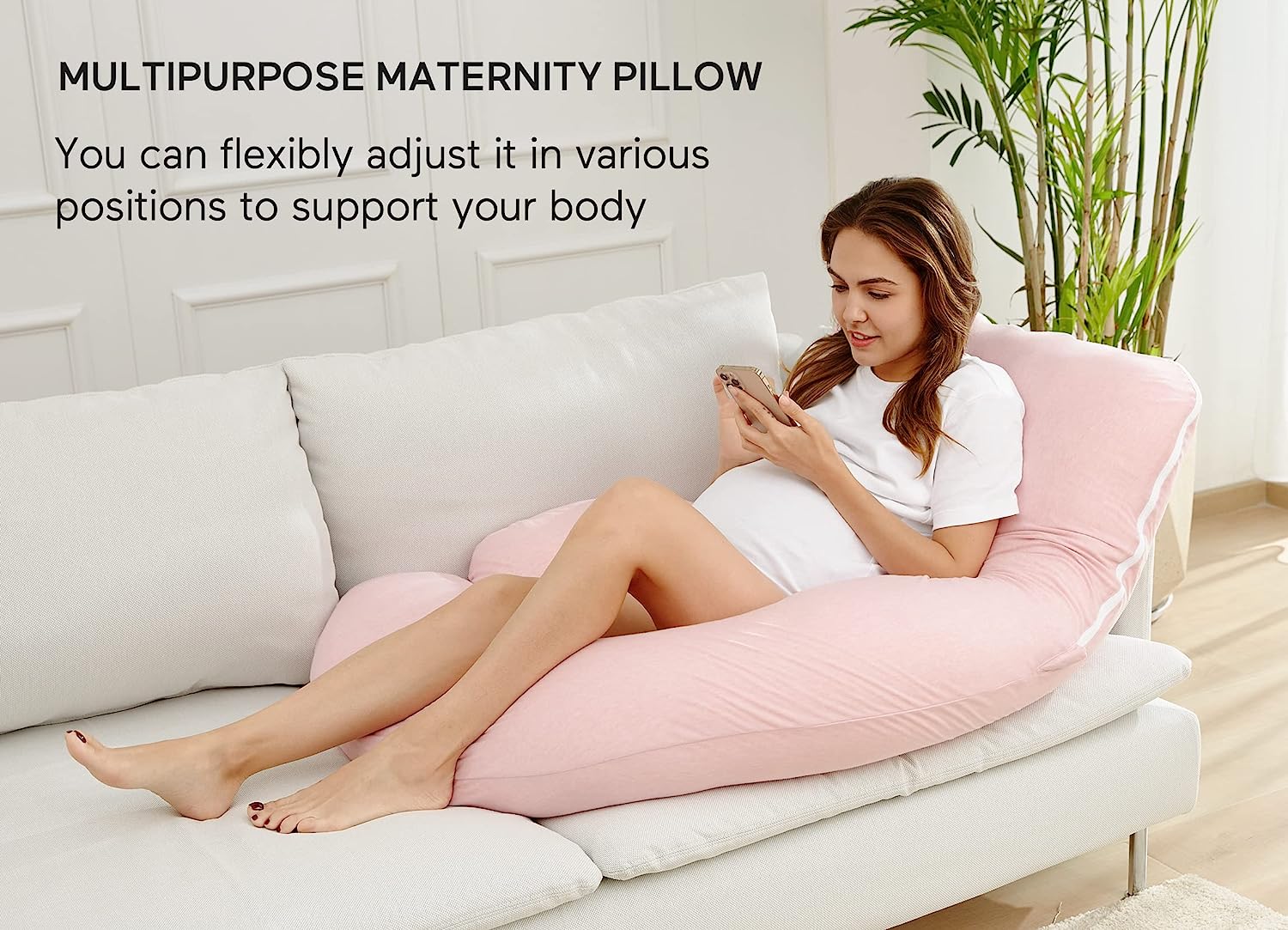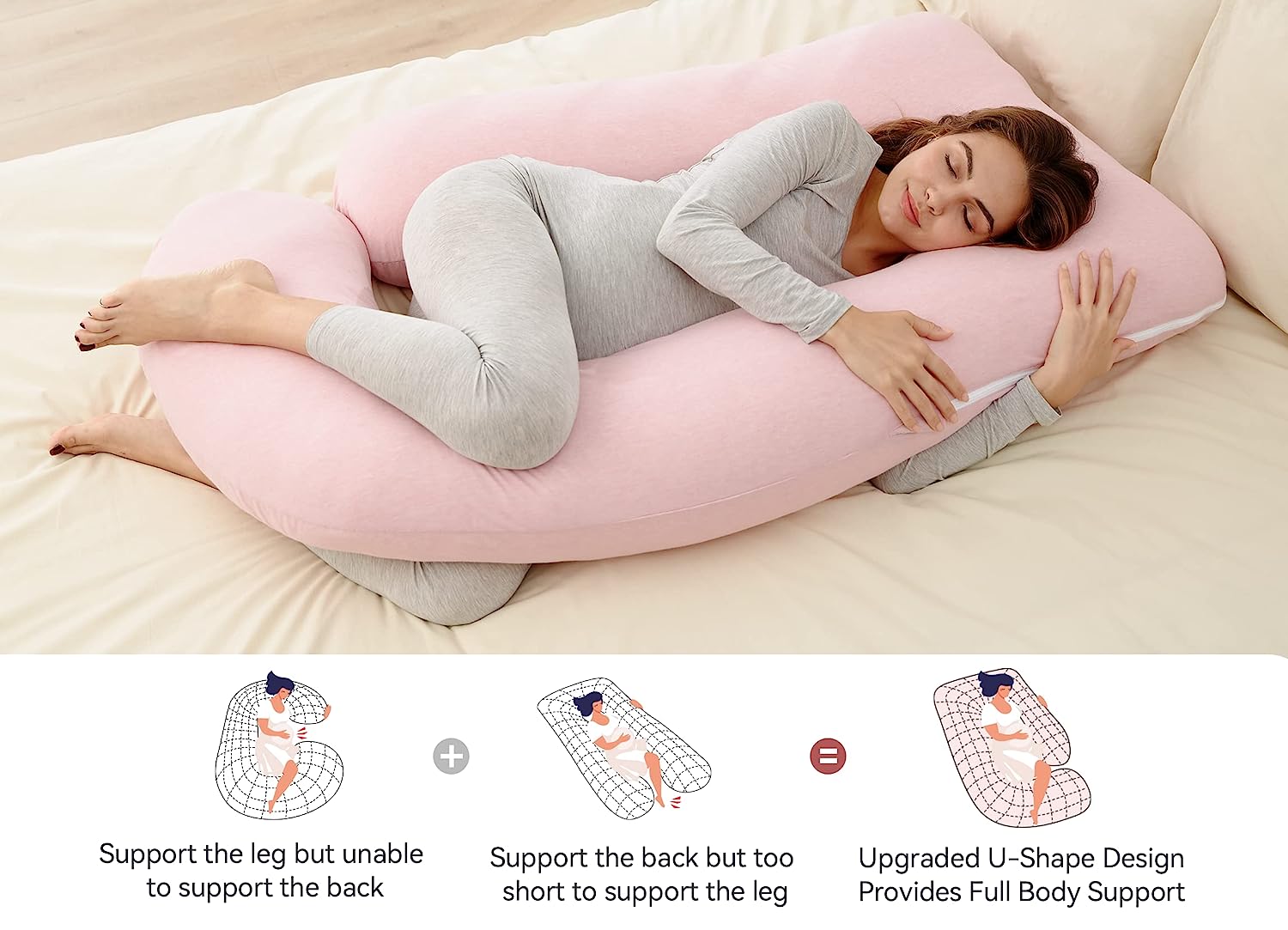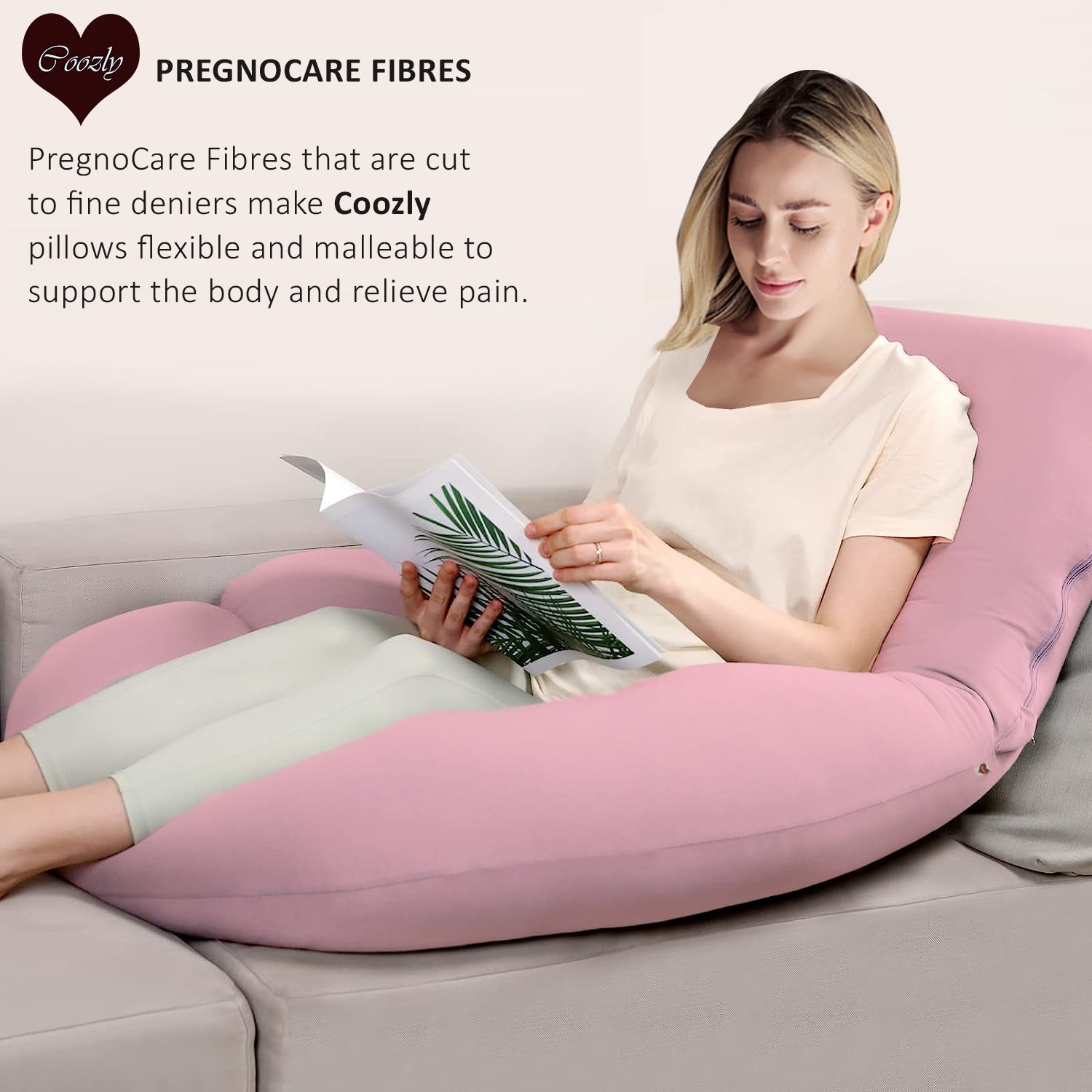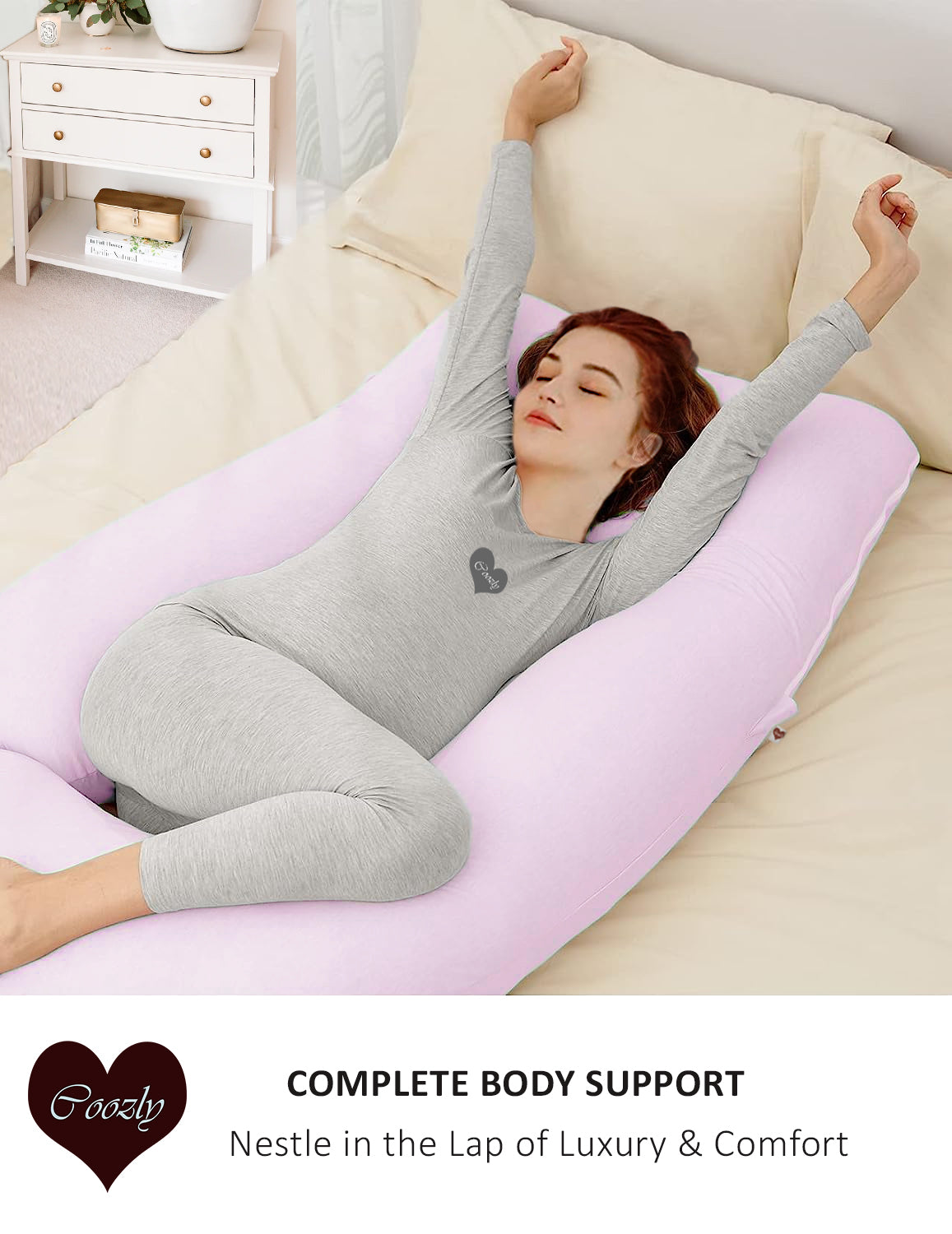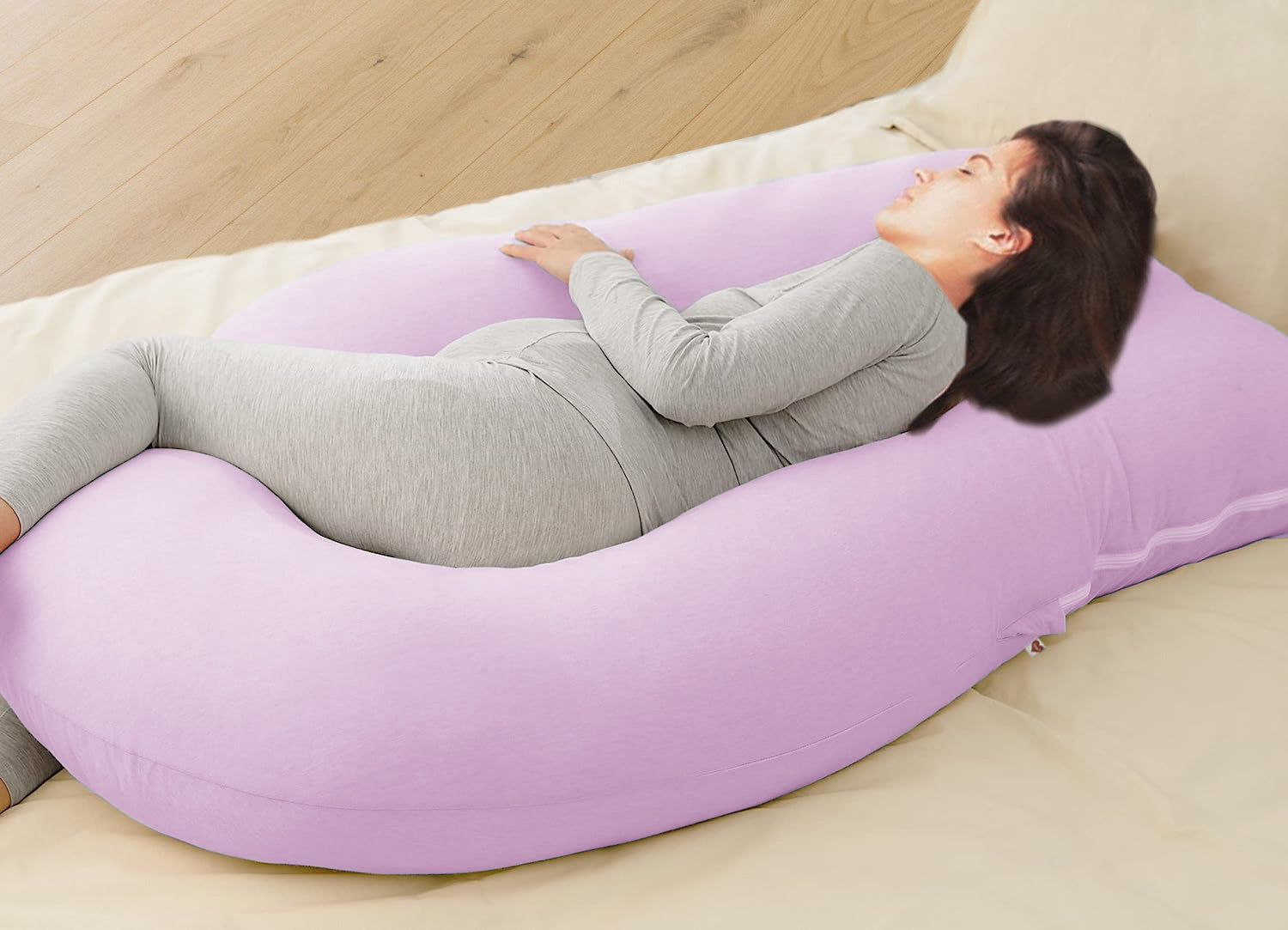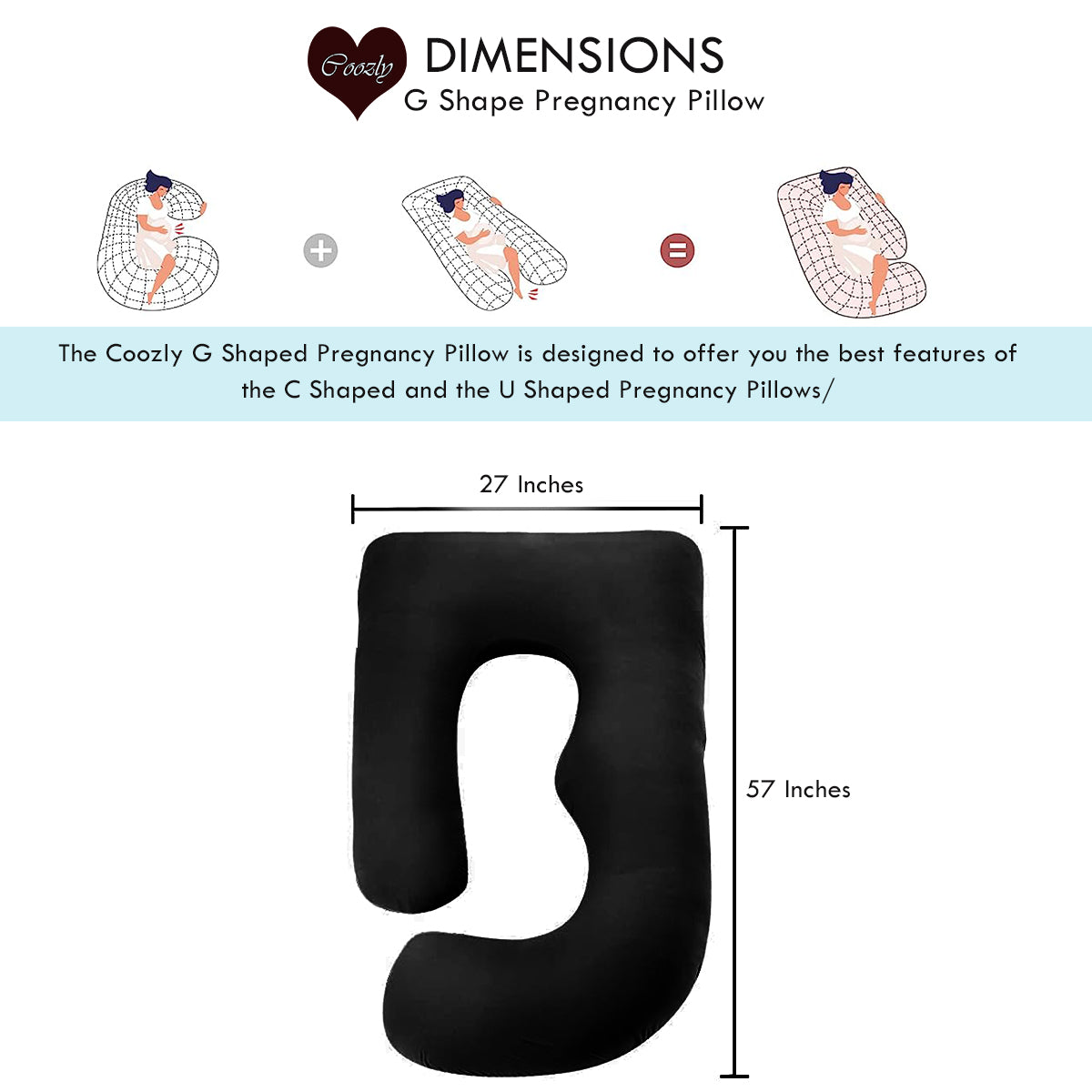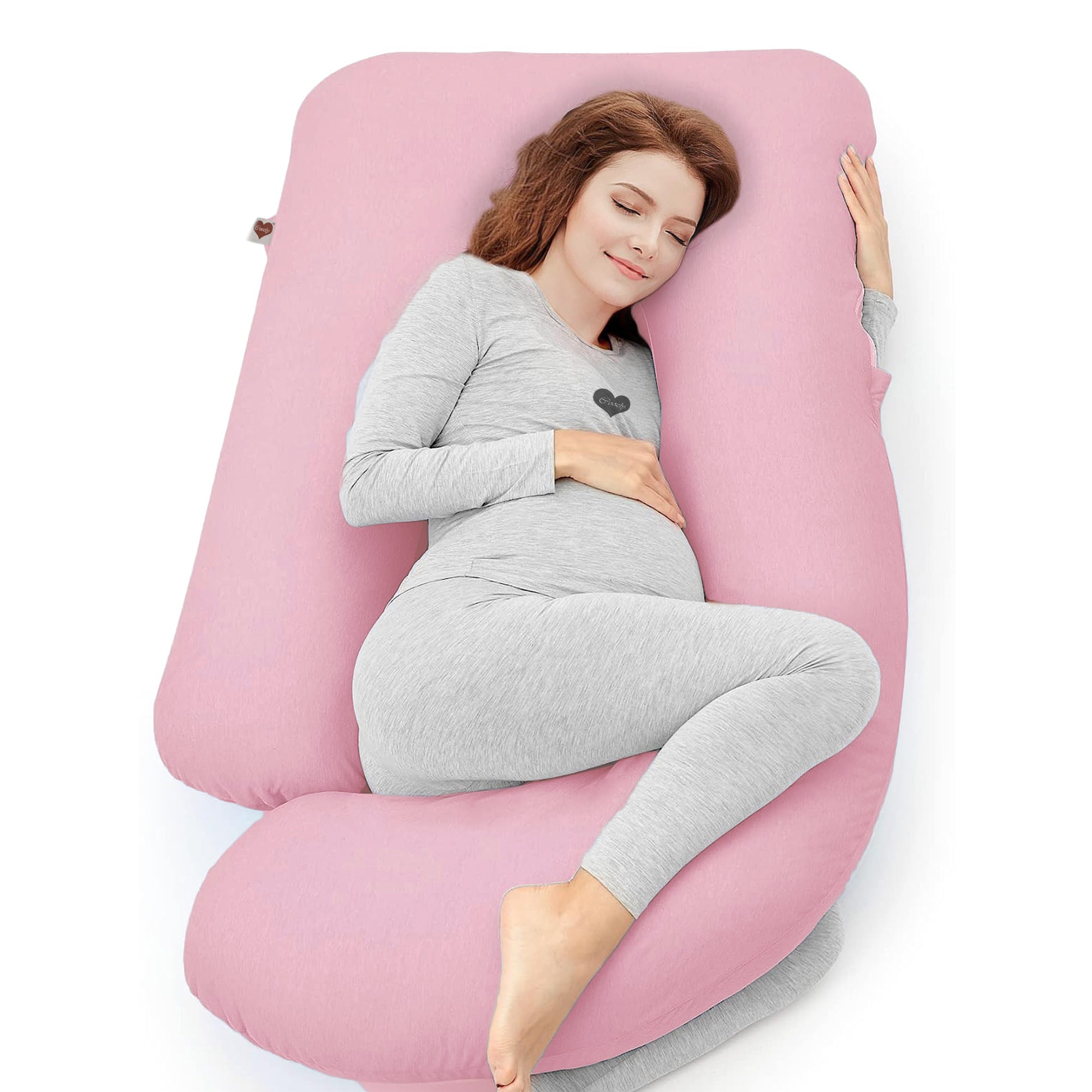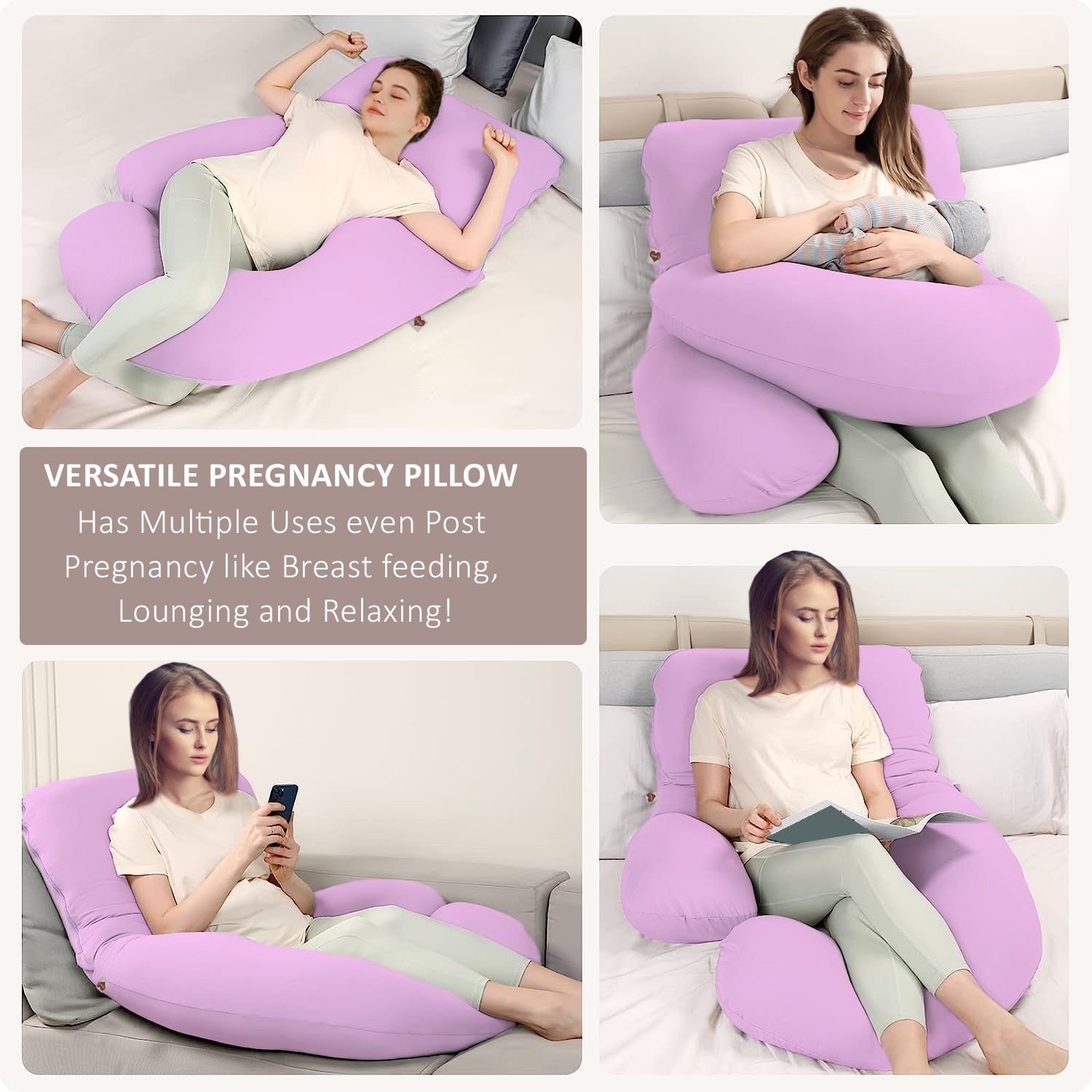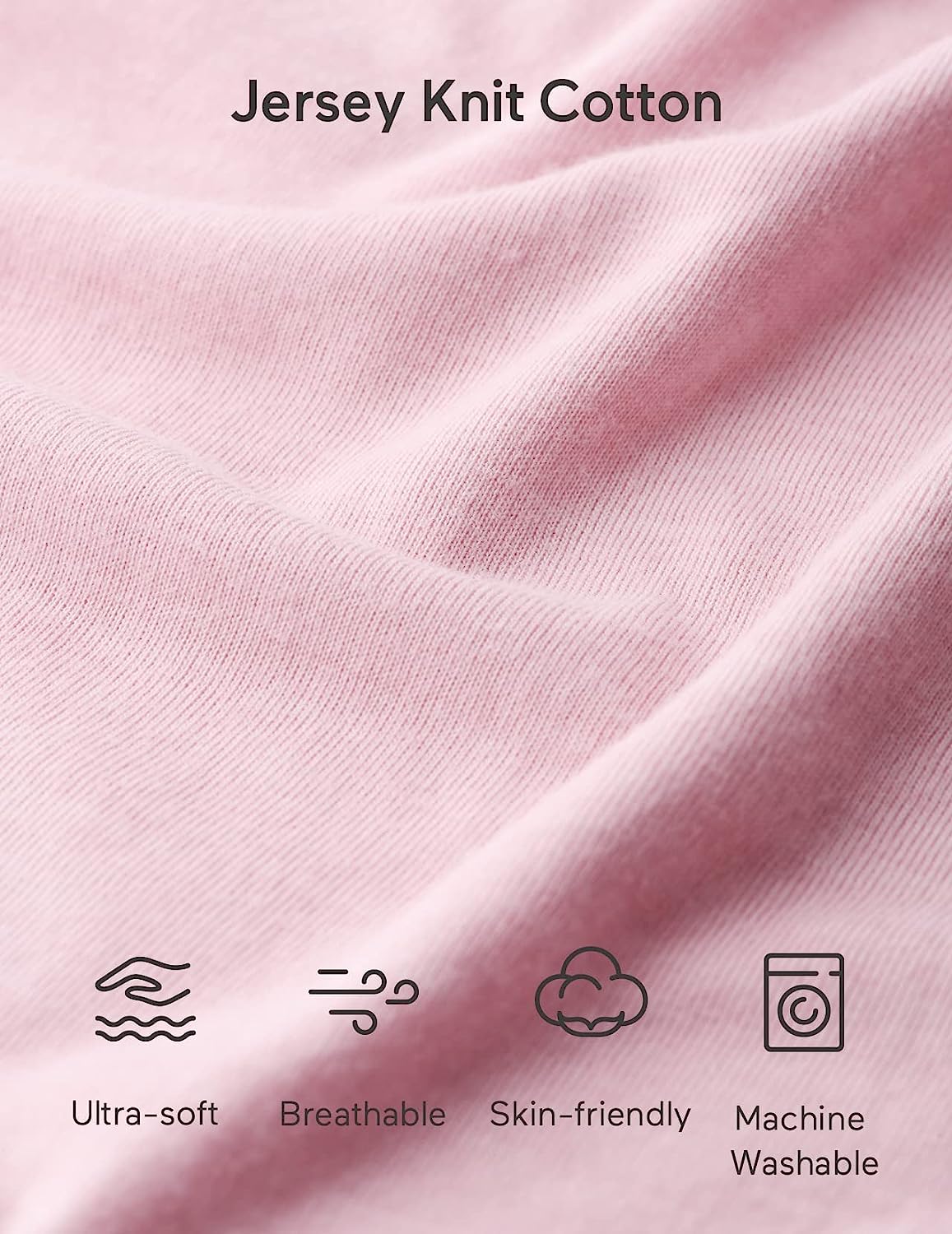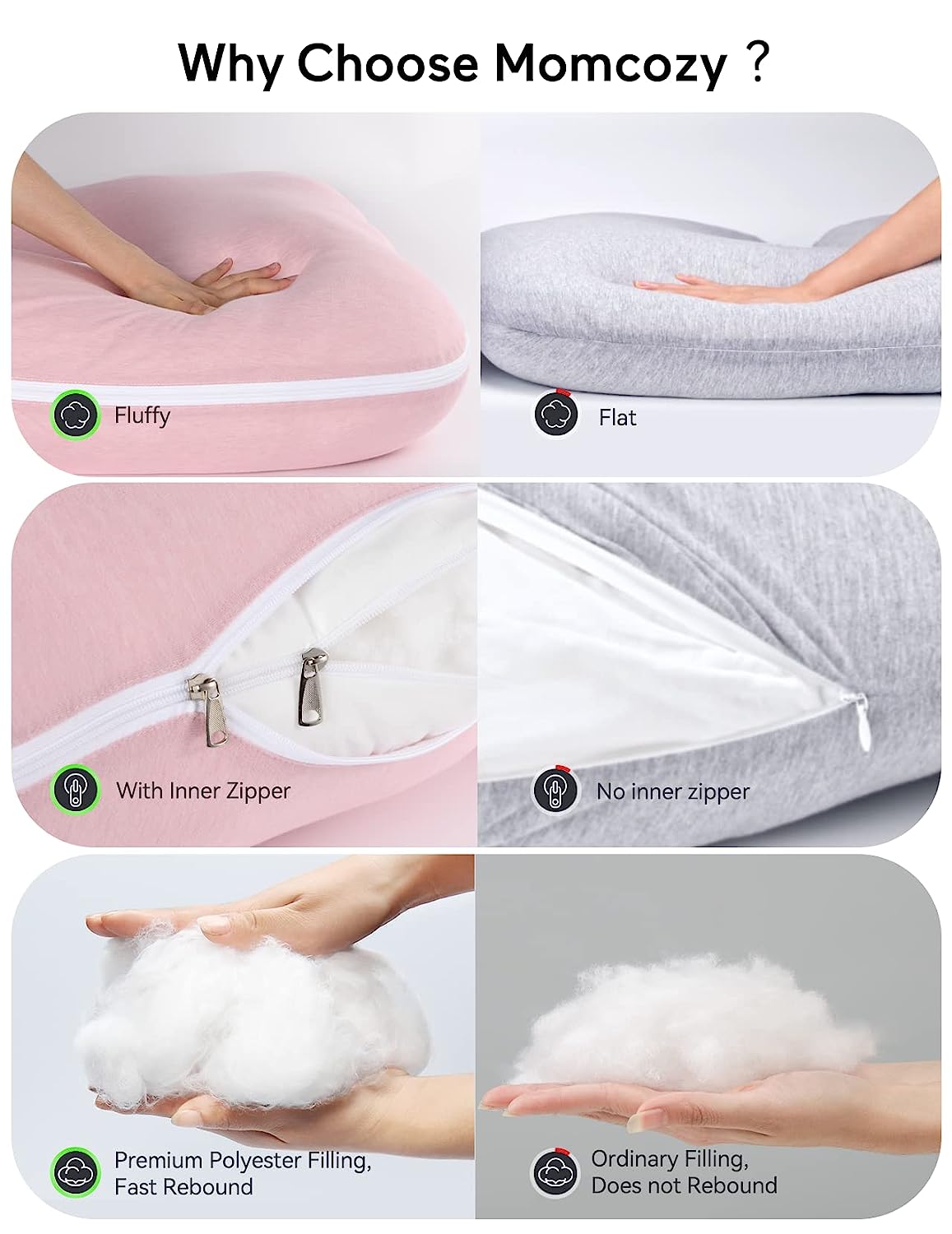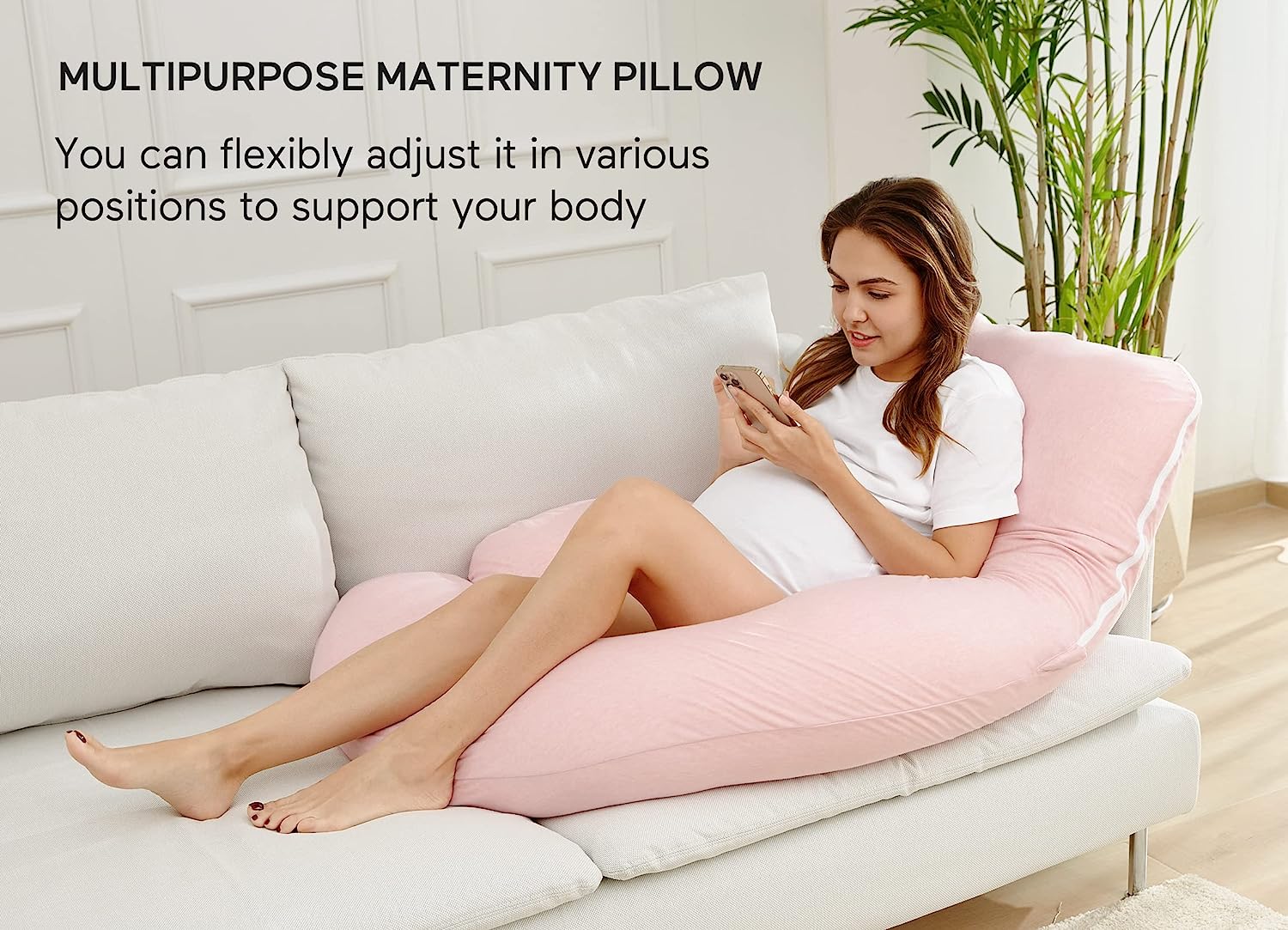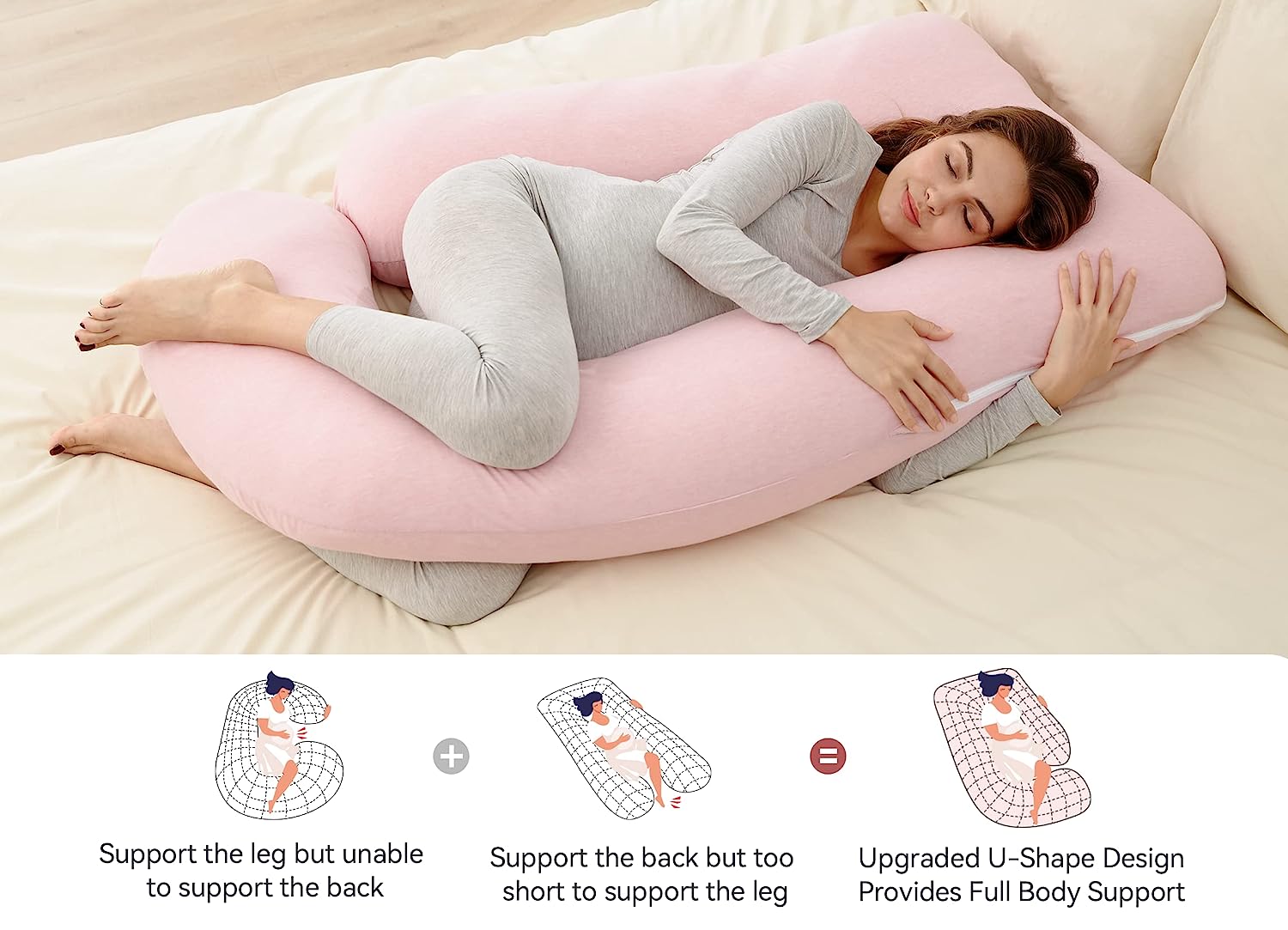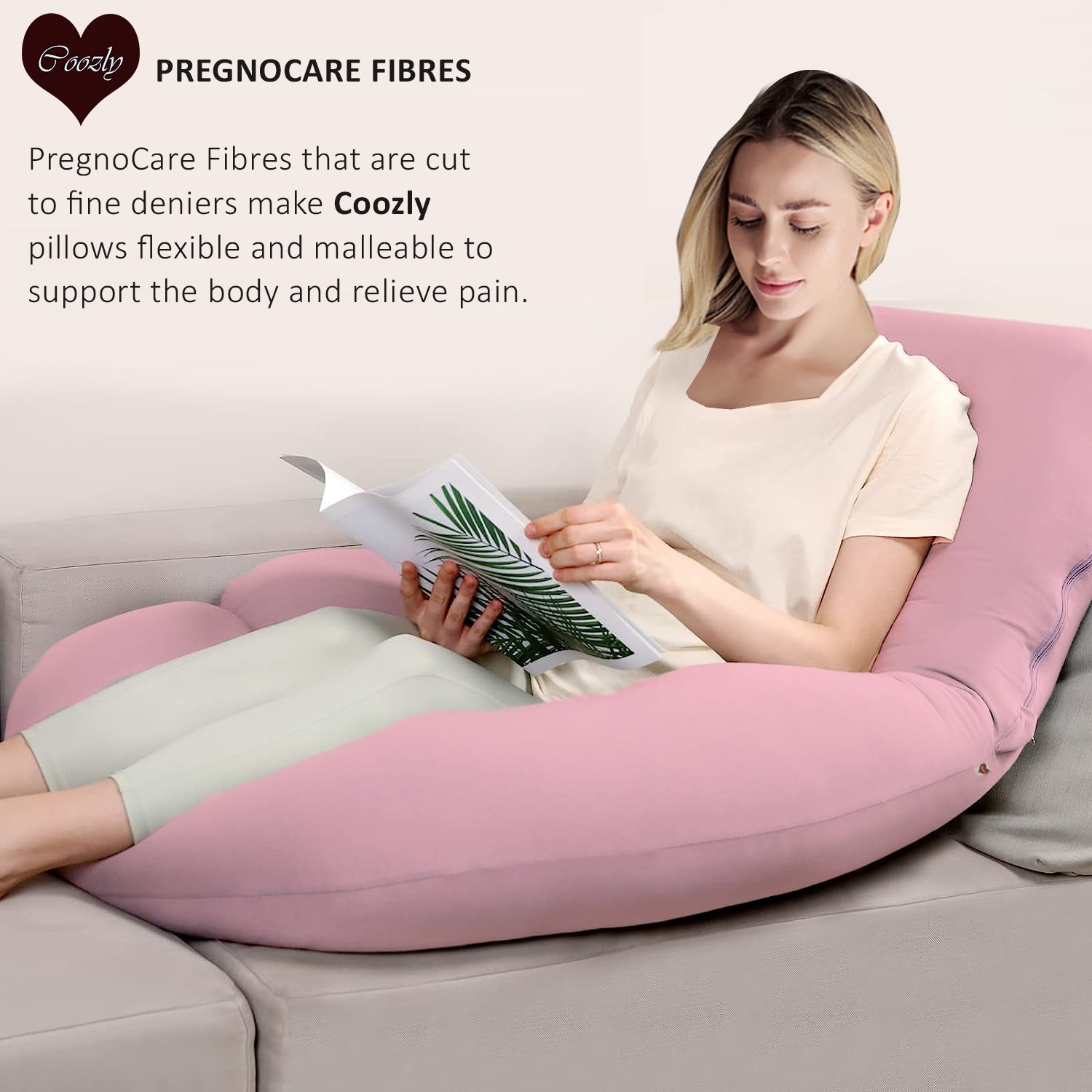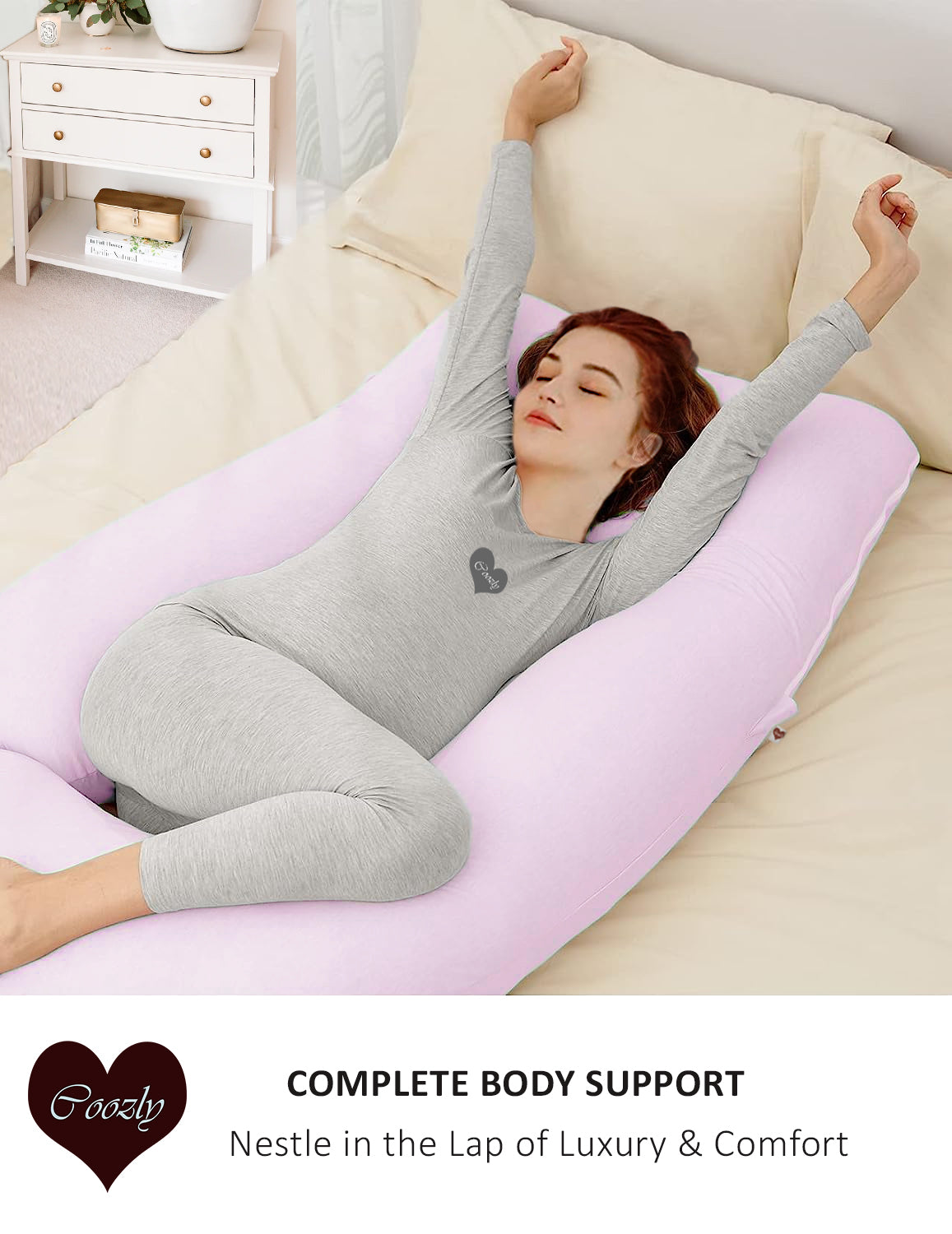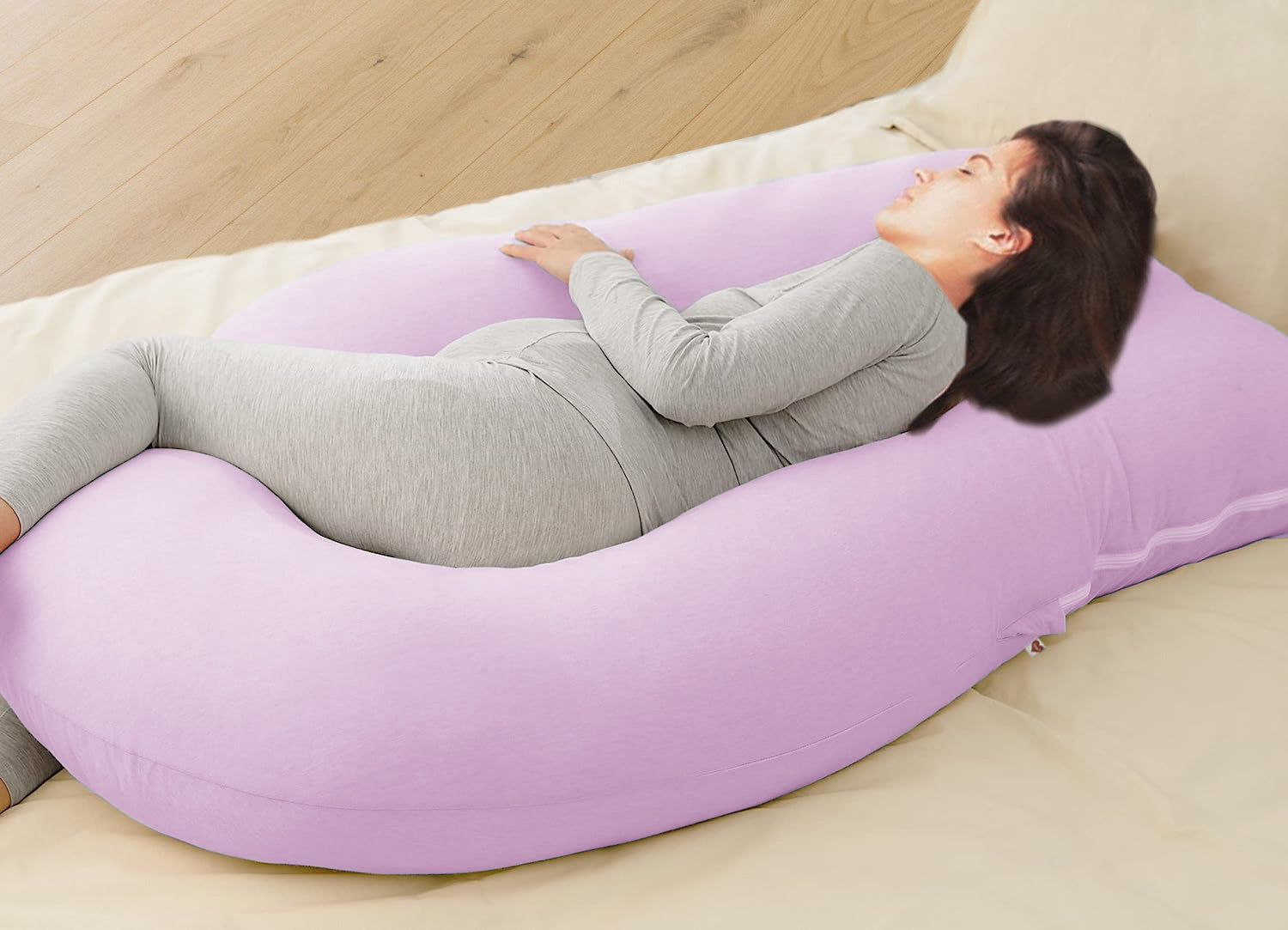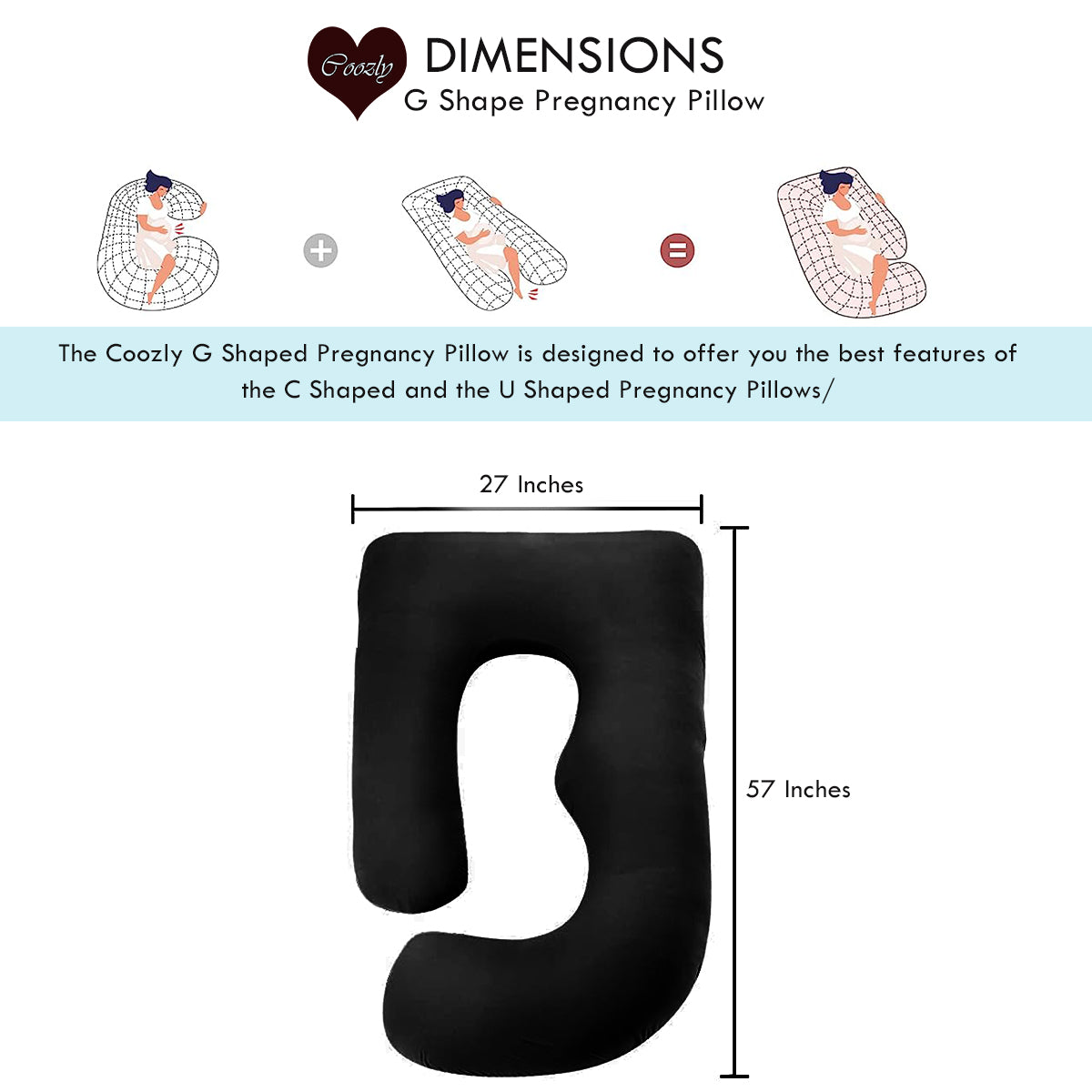 "My Pregnancy Life Saver !"
- Palak.T, a Coozly Pregnancy Pillow Customer
GET A 50% OFF extra Cover COUPON with every Purchase.
MRP:
Rs. 4,999.00
Retail Price:
Rs. 2,699.00
& Free COD Delivery
You Save: 30% +
Color
100% Money Back Guarantee
PRODUCT DESCRIPTION
Get the luxurious Coozly Belly Back Pregnancy pillows | Maternity Pillows and sink into the lap of blissful luxury.

Made with SuperFine PregnoCare fibres and covered in a 100% cotton cover, this Pregnancy pillow will fit in right with your room and your persona.

The Belly Back Contour shaped pregnancy pillow is very malleable and can be used in many positions for breastfeeding, lounging and a lot more.

The COOZLY Belly Back Pregnancy Pillow is designed to provide comfort and support during pregnancy, reading, lounging, and breastfeeding. It features high-quality SuperFine PregnoCare Premium fibers that are hypoallergenic, non-reflexive, and null pressure, providing a seamless feeling. The pillow is filled with small deniers of Coozly Fibers, offering superior comfort.

The pillow comes with a zippered cover made of NEWD 100% Cotton Compact Fabric that is removable, allowing for easy washing. The compact fabric is durable and soft, providing a comfortable surface for lounging or sleeping. The pillow's unique shape offers support to the back, belly, and legs, eliminating the need for multiple pillows.

The COOZLY Belly Back Pregnancy Pillow adheres to internationally accepted quality standards, ensuring its durability and performance. It is vacuum-packed and comes in a zippered bag for easy transportation and storage.

Overall, the COOZLY Belly Back Pregnancy Pillow is a versatile and comfortable option for pregnant women, new mothers, and anyone in need of support while lounging or sleeping. Its high-quality materials, hypoallergenic properties, and convenient design make it a reliable choice for a variety of uses.
BENEFITS OF COOZLY PREGNANCY PILLOWS
Contains 1 Pregnancy Pillow with Cover.

Contains High Quality Coozly PregnoCare Fibres that are cut to the Finest Denier for seamless even feel.

The Zippered Cover is made of NEWD 100% Cotton Stretch Fabric and is Removable so that you can wash it.


Ideal for Lounging, Reading and Backrest. Aligns Spine and Shoulders with Good Back Support.

Available in many Shapes and Sizes. The pillow shape offers back, belly and leg support and takes away the need for Multiple Pillows. It's ideal for persons who relax on sides while lounging or sleeping. Adheres to Internationally Accepted Quality Standards. It Can be used for Pregnancy, Reading, Lounging. Post pregnancy it can be used for Breastfeeding. Flexible Design for multipurpose use.
Your Best Pregnancy Friend
The Coozly Pregnancy Pillows, made with specially crafted PregnoCare Fibres, aid to fill the gap between the base and the growing body, thus avoiding uncomfortable skin stretches. Everday Lounging and Relaxing is now so easy with the Coozly Pregnancy Pillows.
What are Fans Saying about the Coozly Pregnancy Pillows?
"Pregnancy Time is a Breeze with the Coozly Pregnancy Pillow"
Ever since my 2nd month of pregnancy, I suffered from reflux. Buying this product was the best pregnancy decision as it helped prop me up and the side cushion made lying down so comfortable. The quality is very good and so is the Customer Service!
- Ansuya.R.
"Perfect for Side Sleeping and Leg Support"
My swollen feet always needed to be propped up and side sleeping was really difficult with my growing belly until I got the Coozly Pregnancy Pillow. It can be easily folded and adjusted in so many ways on the bed, sofa and even floor.
- Maithili K.
Good comfort
Very comfortable pillow nice
What is a gift for a friend
What is a gift for a friend She really likes it did not wanna get out of bed
Comfortable and cozy
I'm a stomach sleeper, but this pillow makes me feel supported and comfortable sleeping upright or on my side.
Get it!
This pillow saved me! I researched pregnancy pillows for HOURS but the reviews were so iffy and I couldn't tell which one was worth the price. One day I woke up with terrible back pain and had to buy one - this pillow happened to be almost 50% off so I got it.It showed up the same day, didn't smell weird, the cover air-dried quick enough to use that night, and it has yet to go flat. I love it! My back hurts so bad if I don't have it aka if I fall asleep on the couch.The shape is perfect, it doesn't get hot, and it's easy to turn over in. I highly recommend!
Great product
Product used for pregnancy helps relieve a long day!
Even the dogs think it's a good pillow
Awesome shape and super comfortable. The zipper is a little annoying and the stuffing is a little wonky after being vacuum sealed but my dogs decided it's comfortable too. Very glad I bought it.
Not good if you get hot at night
This pillow is perfect but I took off a star because the material it uses traps heat. It can get super hot when you're using it for the whole night. It is way more comfortable than trying to make do with regular pillows. It takes pressure off my belly and shoulder and keeps me from rolling on my back. The zip off cover is super nice because you can throw it in the washer.
Best purchase of my pregnancy by far
I'm in my third trimester and finally caved and bought this full body pillow after weeks of tossing and turning trying to comfortably sleep on my sides without proper support. This pillow instantly changed my life! Full support on all sides including my neck and head. Additionally, when I'm on my side, I love that I can prop my back against the other side of the pillow. What a relief. I had a small boppy pregnancy pillow since early second trimester but this full pillow is a thousand times more superior. Ladies, if you're pregnant and not able to sleep well or comfortably, i highland recommend this pillow and stop suffering any longer.
Like sleeping in a cocoon!
I suffer from Rheumatoid Arthritis and this gives me the joint support that I need for a good night's sleep
Super Comfortable
It's very comfortable for pregnant mothers. It helps to lift the belly and removes the pain by supporting the babies weight.
PREGNANCY SOLUTION
One Solution to various Pregnancy Needs like Heartburn, back pain, Side sleeping. Perfect Aid for Better Sleep & Relaxation during Pregnancy. Adjusts easily to the growing body too.
PREGNOCARE FIBRES
Made with High Quality PregnoCare fibres that specially crafted with care for Pregnancy Needs. The fine deniers give the Coozly Pregnancy Pillows superior Flexibility & Malleability.
100% COTTON COVER
Organic 100% Cotton jersey covers give the product good temperature regulation & make the product breathable. The covers are double stitched for extra durability.
ABOUT COOZLY
EXPERIENCE PURE COMFORT AND HAPPINESS WITH OUR PILLOWS & HOME LINEN
Coozly is a premium brand of pillows and home linen. From head pillows to different shapes and sizes in pregnancy pillows, Coozly's fibre processing technology helps carve out speciality fibres like Onsomnia and PregnoCare to suit the special needs of our valued customers.
Join the Coozly family and feel the difference.
Multi-Region Pressure Relief
Even Weight Distribution
Earth-Friendly Materials
Frequently Asked Questions