* Limited Period Offer.
* Offer Lasts Until Stocks Last.
* Offers can be Combined.
* All Offers are Auto Applied.
Fitted Cotton Jersey Custom Size BedSheet - Light Pink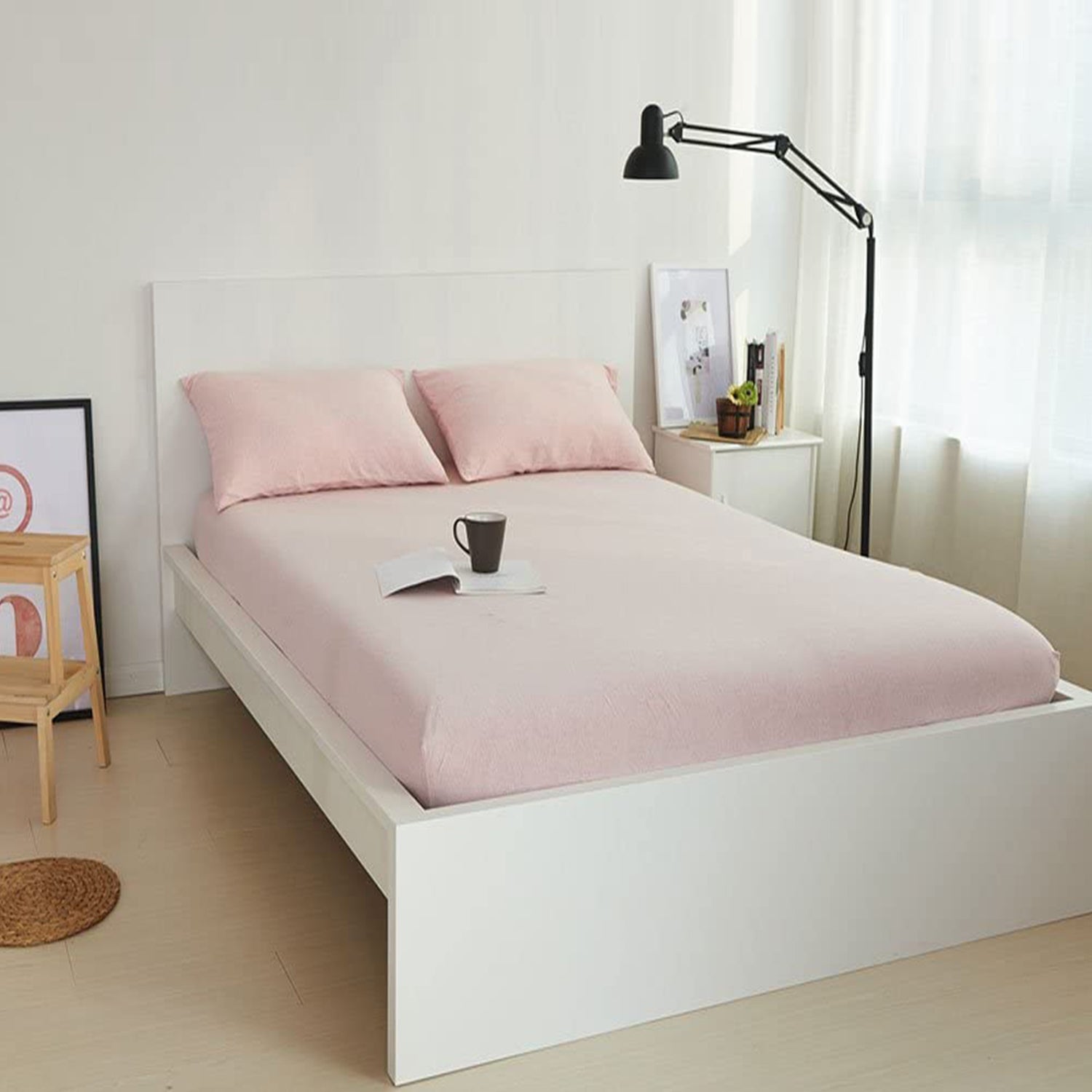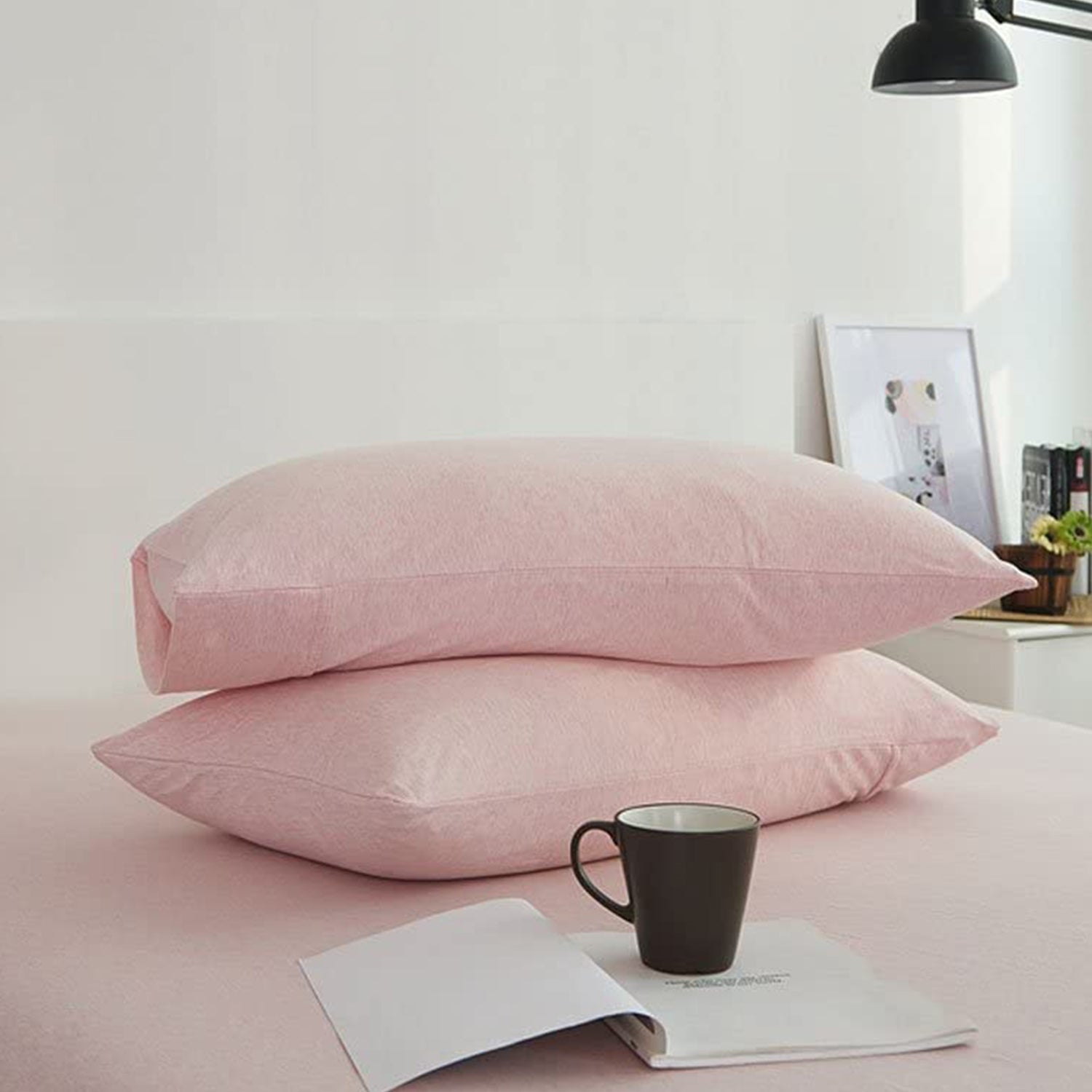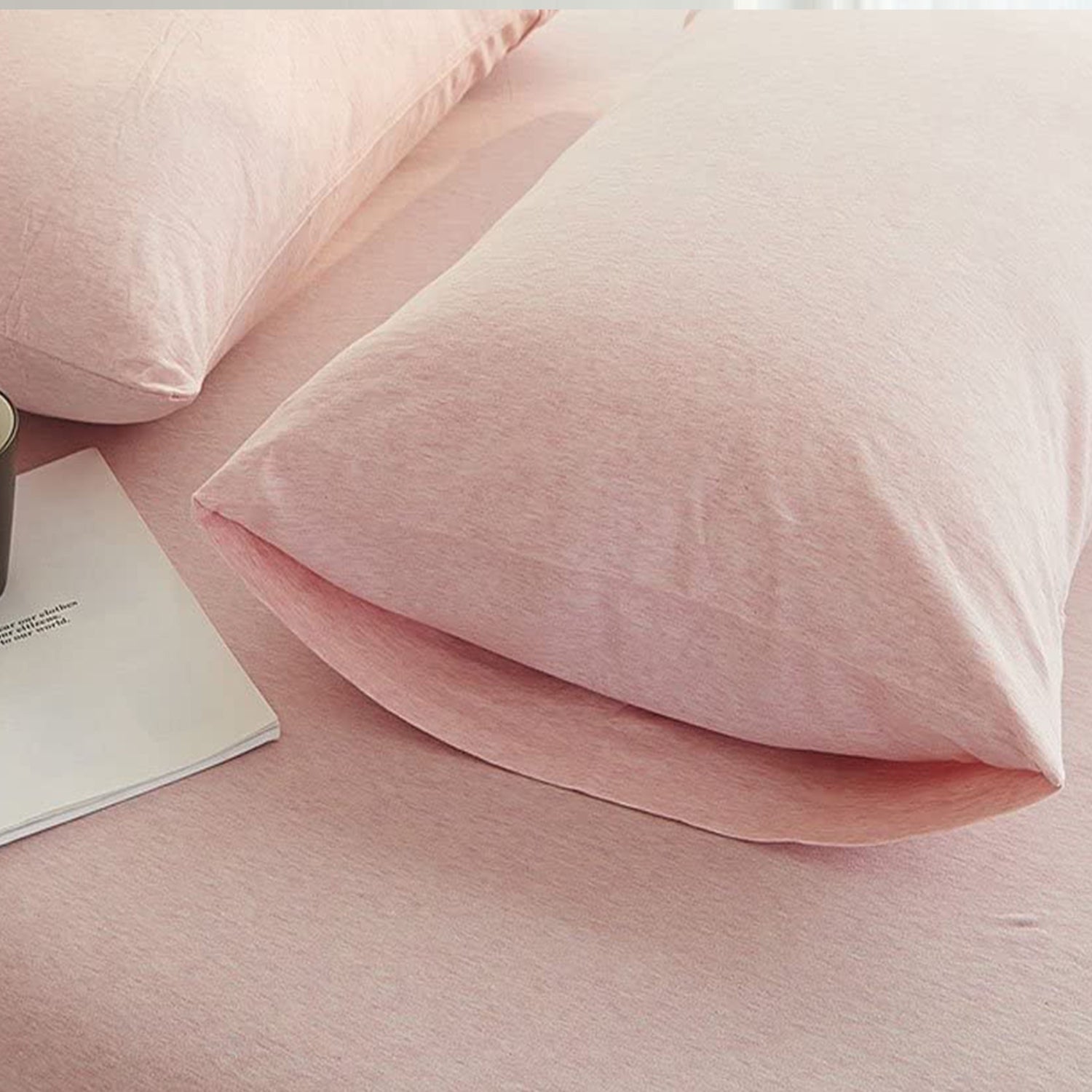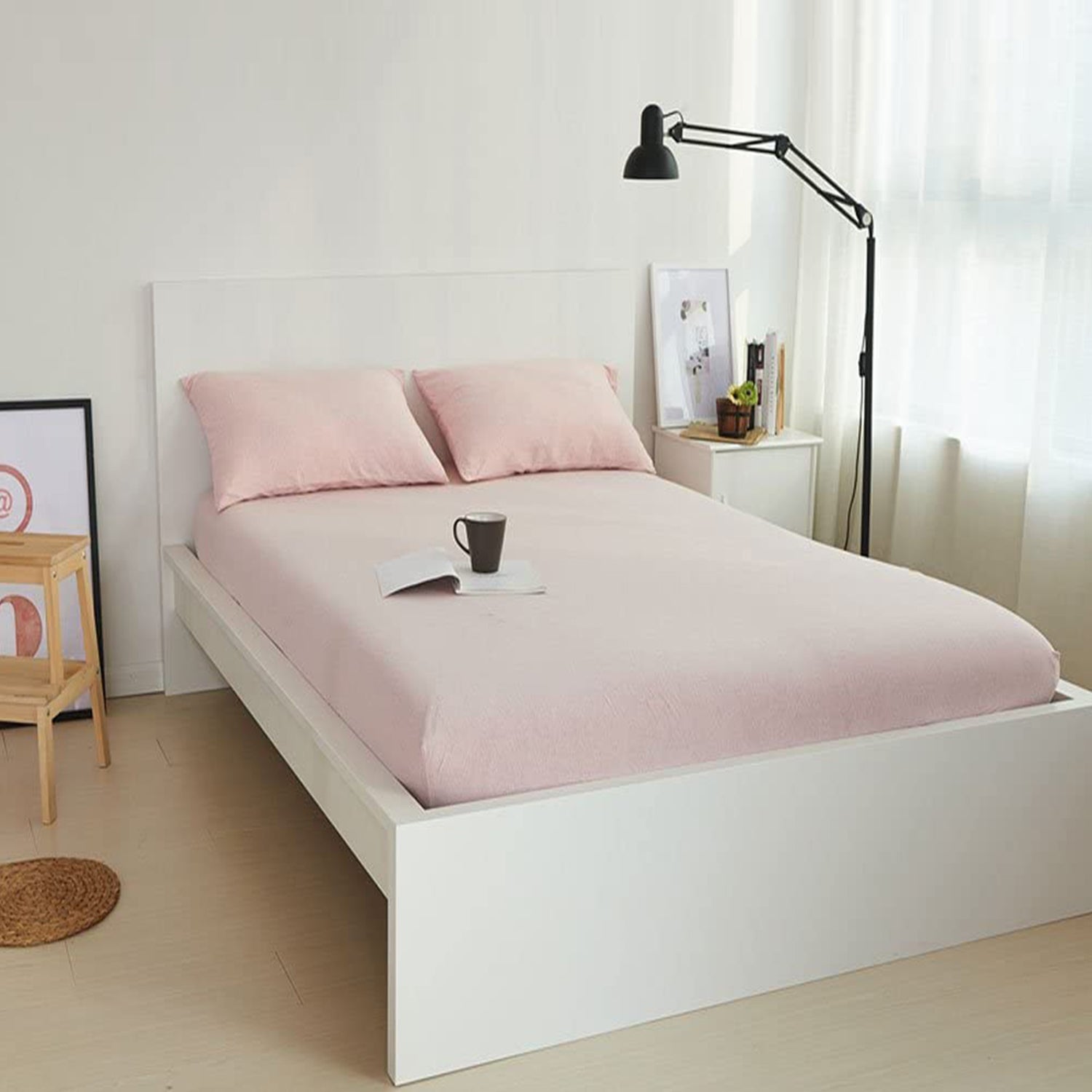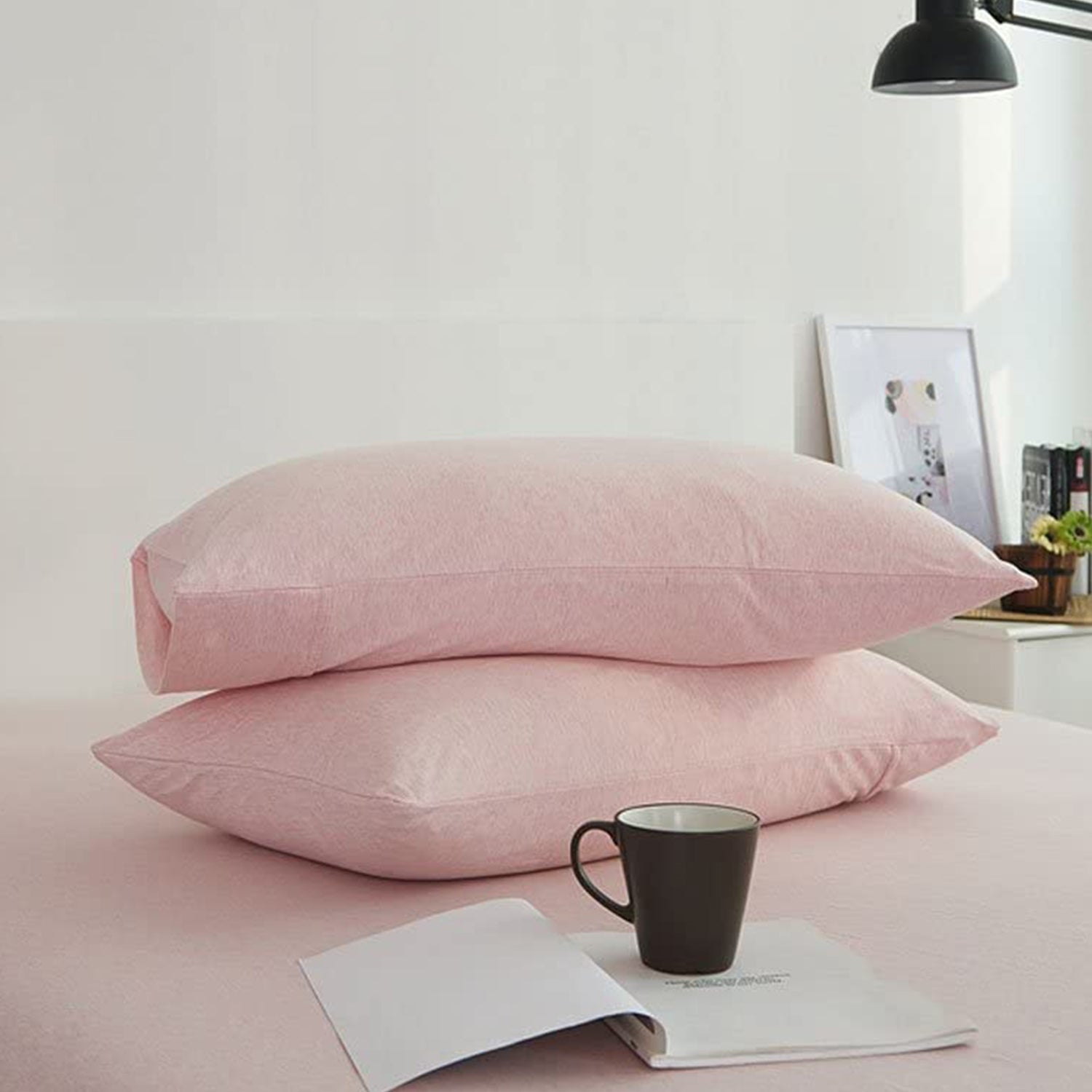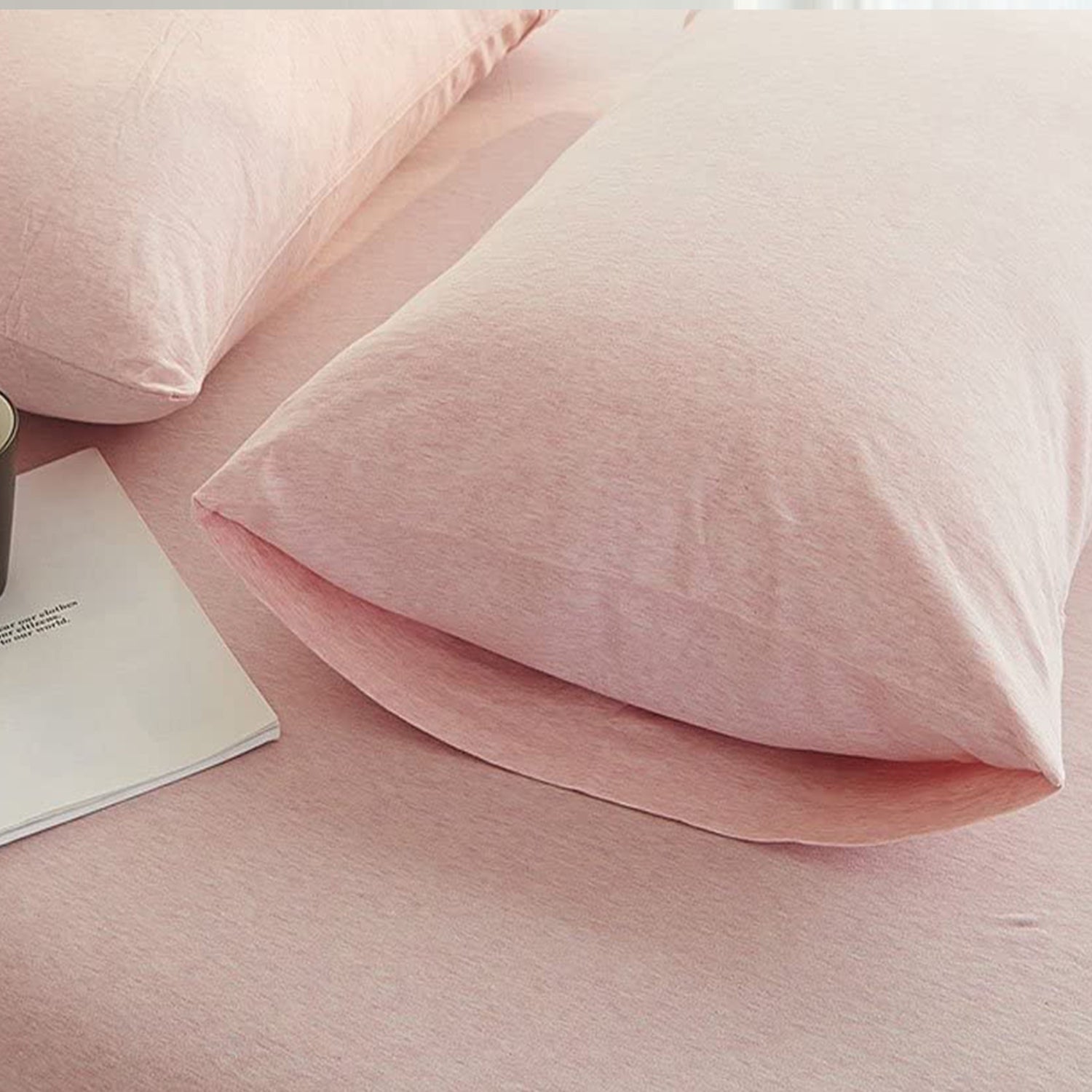 "Simply Love Coozly Products for my Home. Super Quality, Great Price !"
- Mrinalini K, a Coozly Customer
MRP:
Rs. 3,298.00
Retail Price:
Rs. 1,978.00
& Free COD Delivery
Color
100% Money Back Guarantee
Tired of Loose Bedsheet Covers? Or are you daunted by the task of changing your bedsheets?
Try the New Fitted and Knitted Jersey Bed Sheet range by Coozly. Made from soft NEWD Cotton with organic gentle stretch fabric and 360 degree Elastic fit, this bedsheet is designed to cling to your mattress in 2 minutes.

You will not miss your comfy tshirt with this bedsheet as it too is made from Knitted Jersey fabric.
Try a Coozly and Feel the Difference!
For Custom Sizes - Please enter details when you place the order
Fabric - 100% Cotton Jersey Knit - Just Like a Soft , Cozy Tshirt

Contains 1 Fitted Bedsheet and 4 Pillow Covers

Dimensions & Details of The Fitted Bedsheet - Choose Size as per your Mattress Dimensions. This comes with an elasticated band all around and deep Pockets. Will Fit Mattresses of Height From 4 to 15 Inches.

Dimensions & Details of The Pillows - 18 X 28 Inches - 4pcs per Set. The Pillow Covers are slightly big to fit Standard Size Pillows.

DEEP POCKETS & ALL-AROUND ELASTIC: This fitted sheet has elastic all around to make it easily stretch and fit the mattress tightly. It's easy to put on and take off, 15 inches deep pockets could cover the whole thick mattress well to avoid bunching or moving. It can keep your bed sheet smooth and intact all day.

SLEEP IN COMFORT: At the end of the day, you deserve good sleep. Our breathable and skin friendly jersey knit cotton fitted sheet can relax you and help to fall into deep slumber quickly. Sleep better and wake up each morning feeling refreshed and full of energy.

FEEL THE DIFFERENCE - The Coozly Cotton Jersey Bedsheets are Ultra Soft, most comfortable and luxurious bed sheets you can find. Best for any room in your house - bedroom, guest room, kids room, RV, vacation home. These also make a perfect Gift for any housewarming or any event.
About Coozly
EXPERIENCE PURE COMFORT AND HAPPINESS WITH OUR PILLOWS & HOME LINEN
Coozly is a premium brand of pillows and home linen. From head pillows to different shapes and sizes in pregnancy pillows, Coozly's fibre processing technology helps carve out speciality fibres like Onsomnia and PregnoCare to suit the special needs of our valued customers.
Join the Coozly family and feel the difference.
Multi-Region Pressure Relief
Even Weight Distribution
Earth-Friendly Materials
Frequently Asked Questions