* Limited Period Offer.
* Offer Lasts Until Stocks Last.
* Offers can be Combined.
* All Offers are Auto Applied.
Backrest Pillow | Back Support Cushion | High Armrest - Flora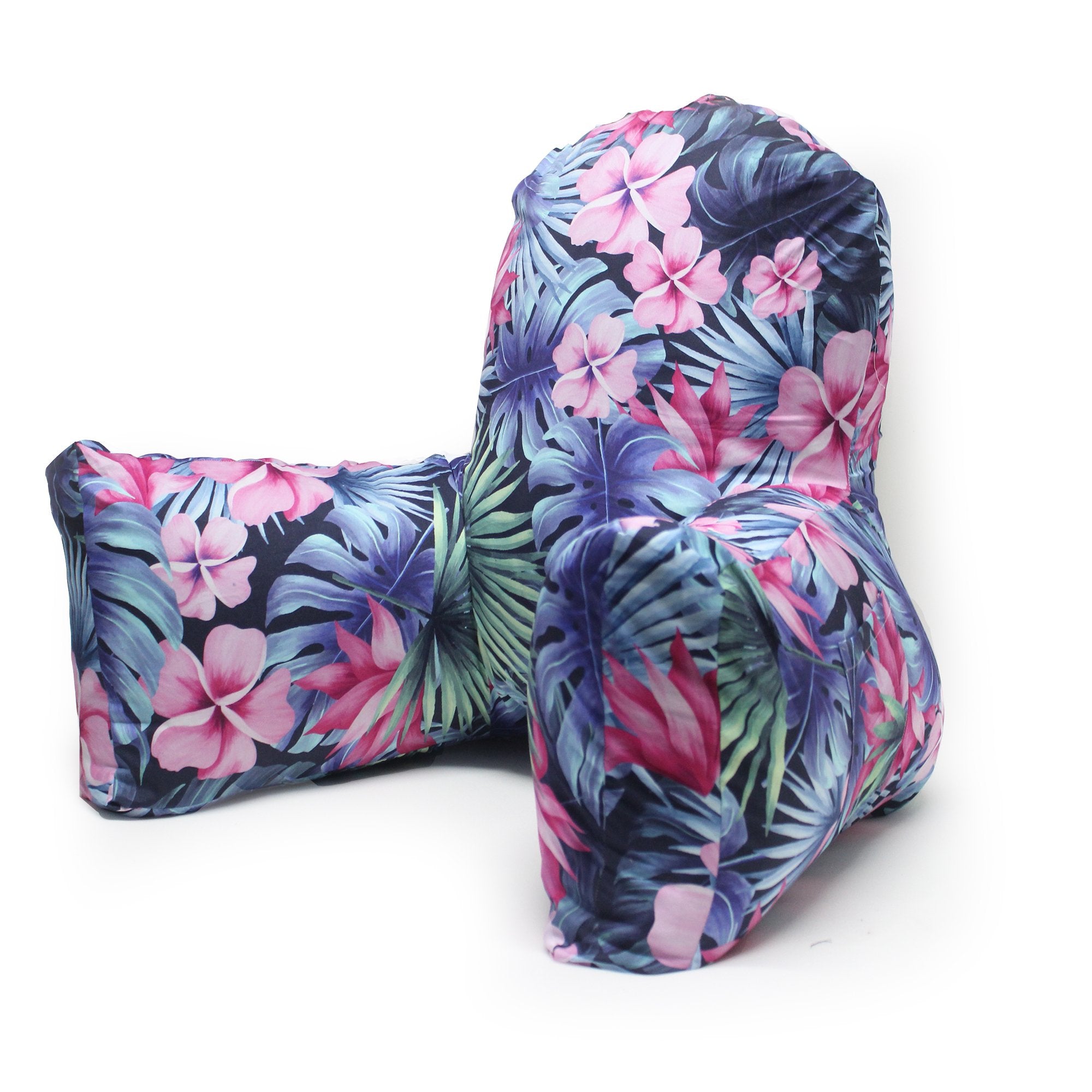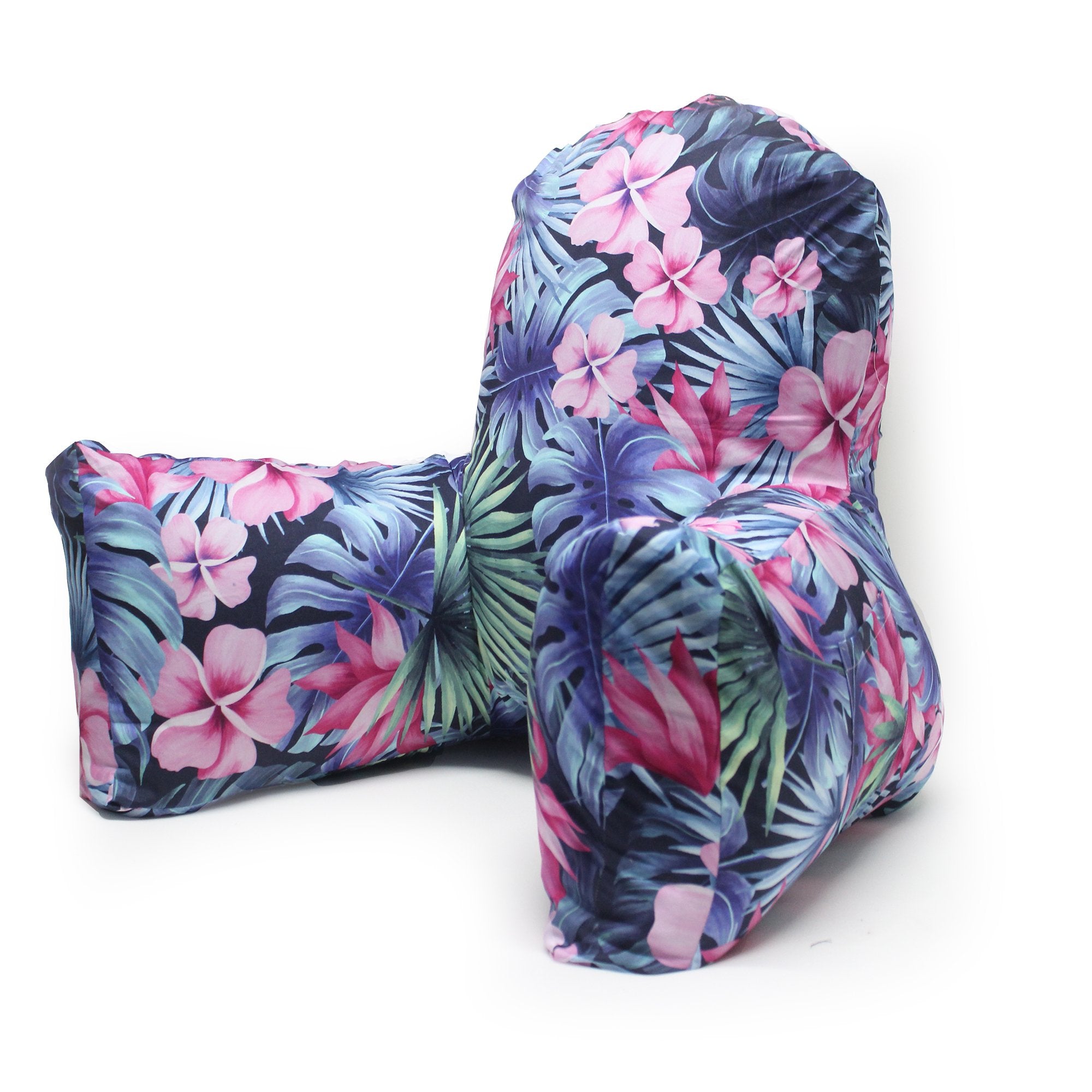 "I'm so Comfy on this. Turns any bed or Floor into a Lounger !"
- Surya. K, a Coozly Backrest Cushion Customer
GET EXTRA Rs.200 OFF on every Product.
GET A 50% OFF extra Cover COUPON with every Purchase.
COMFORTABLE AS AN ACTUAL BEAR HUG TO SNUGGLE INTO
The Bearhug backrest cushion provides comfortable support to sit on the bed while reading a good book, watching TV or surfing the Internet. Made with High-Quality Coozly Terrafirm Fibres, it conforms to all body types for optimum alignment while relaxing upright.
MRP:
Rs. 4,999.00
Retail Price:
Rs. 2,499.00
& Free COD Delivery
You Save: 44% / Rs. 2200.00
Color
100% Money Back Guarantee
FEATURES OF THE COOZLY BACKREST PILLOW
IMAGINE CONVERTING YOUR BED INTO A THEATRE!

Contains 1 Backrest Pillow/ Back Support Cushion with Cover.

Contains High Quality Coozly Terrafirm Fibres for giving a firm back support.

Perfect Reading and TV Time Companion. Great For Gifting too!

Ideal for Lounging, Reading and Backrest. Aligns Spine and Shoulders with Good Back Support.

Dimension: Height - 29 inches, Width 22 inches of the base ( not incl the arms). Arm height is 16 inches. Arm length is 19 inches.




Once you receive it, you will need to straighten it with a firm hand and adjust it back into shape. Please Note that this product had to be used against a surface - either the wall or the back of the bed. It need approximately 12 inches of support to stay in place.
Soft & Comfy, It's a Pillow & Beyond
The Coozly Bearhug Pillow is Bigger and better than the rest! Far more than just an ordinary back pillow, the BEARHUG PILLOW serves as a sturdy and full-formed bed backrest that supports the entire upper body as no other pillow can. Just look at those generous dimensions!
Here's what our user Prachi has to say about the Coozly Backrest Cushions.
What are Fans Saying about the BearHug Pillow?
"My Favorite Reading Pillow"
Fantastic customer service. This isn't my first buy from Coozly, but it's by far my favourite. It is ideal for lounging, keep in mind that it does need back support, absolutely essential if you want to spend an extended period of time sitting upright. All in all, I definitely recommend picking this up.
- Manisha A.
"So Happy with my BearHug, My Children Adore it"
I got my BearHug Pillow Tonight & It's Incredible! I got 2 of them for my children and they're beyond grateful! Thank you for making these products! I'm so Happy I Purchased Them.
- Anjali K.
ULTIMATE BACKREST
You will feel comfortable with this supreme support pillow that is filled with premium Coozly Terrafirm Fibres & features a smooth 100% Cotton cover. Perfect back support in bed for sleeping, resting, lounging, reading and bedrest
VERSATILE
Whether you want to work from home, watch TV, settle in for a gaming night or even read your favourite book - all you need to do is set up your bearhug pillow in your favourite corner & snuggle it. It gives firm back support & ideal comfort
CONVENIENT
A Convenient Side Pocket allows for putting something in a very close place - like your Remote or Phone. Outstanding support for your neck, back, and arms with specially reinforced cushion. Also ideal for pregnancy care and therapy.
View All Coozly Backrest Pillow Reviews.
What are Fans Saying about Coozly?
EXPERIENCE PURE COMFORT AND HAPPINESS WITH OUR PILLOWS & HOME LINEN
Coozly is a premium brand of pillows and home linen. From head pillows to different shapes and sizes in pregnancy pillows, Coozly's fibre processing technology helps carve out speciality fibres like Onsomnia and PregnoCare to suit the special needs of our valued customers.
Join the Coozly family and feel the difference.
Multi-Region Pressure Relief
Even Weight Distribution
Earth-Friendly Materials
Frequently Asked Questions